The former leader of the Liberal Democrats, Sir Vince Cable, has said he "understands" why thousands of his party's supporters will vote for Labour candidates like Sedgefield's Phil Wilson on Thursday.
Sir Vince, who led his party to its best result in almost a decade earlier this year in the European elections, says "holding your nose" and voting Labour "may be necessary" to stop a hard-right Brexit landslide.
The former Lib Dem leader was the coalition government's business secretary when he visited Newton Aycliffe in 2013 to celebrate the beginning of the construction of Hitachi's new train factory on Aycliffe Business Park (pictured with then Labour MP Mr Wilson).
His support of Mr Wilson comes after a poll produced by Vote for a Final Say which shows one tenth of the electorate will vote tactically and, if Remain supporters focus on candidates best placed to win, like Sedgefield's Labour candidate, they could still halt a Conservative landslide.
Sir Vince – who was Lib Dem leader for two years until he made way for Jo Swinson in July this year – said: "We are now just days away from a general election which threatens to cast a long shadow over the future of our country and an entire generation.
"Nobody really thinks that Labour or, sadly, the Liberal Democrats, are likely to win a majority. Therefore, the only question facing voters next week is whether they want to hand total power to Boris Johnson and the English nationalists and Brexit extremists now occupying Downing Street.
"I have been out there campaigning to persuade Labour voters to support Liberal Democrat candidates in constituencies like Wells, Brecon, and Wimbledon.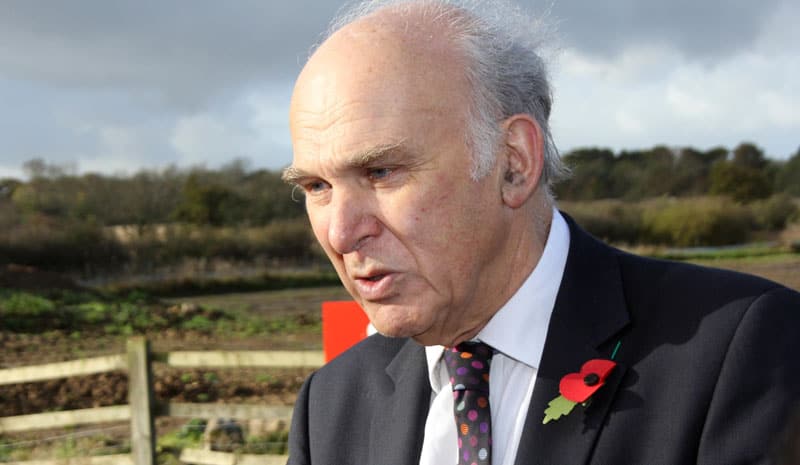 "But I also know there are a great many good Liberal Democrat voters preparing to hold their nose and back Labour in seats like Canterbury and Sedgefield.
"I understand why they are doing that and recognise why it may be necessary if we are to stop Brexit being forced on us by the Tories."
Just last week, number crunchers from Vote for a Final Say released analysis that showed the importance of tactical voting.
The Voter Power Index showed voters in Sedgefield had eight times more influence that the average voter, due to the proximity between first and second place.
A spokesperson for the campaign said: "The people of Sedgefield have huge influence to set the future direction of our country.
"Eight times the power to avoid Boris Johnson's destructive Brexit, that would hit communities like Sedgefield first and worst, making the poorest poorer. Eight times the power to protect jobs and our NHS from the hands of Donald Trump.
"We have no doubt Dawn Welsh and her supporters have incredibly worked hard on their campaign, but we are equally sure they would do anything to stop Johnson and his destructive hard Brexit.
"But all credible polling evidence shows she cannot win. It's time to stand down from campaigning but stand up to Boris Johnson and his lies by encouraging Liberal Democrats to vote Labour."
Six people are bidding to become Newton Aycliffe's MP in the December 12 election, including the Tory candidate Paul Howell, who hasn't yet responded to an interview request from Aycliffe Today.
The six candidates are:
• David Bull (Brexit Party) from Suffolk
• John Furness (The Green Party) from Darlington
• Paul Howell (Conservative Party) from Darlington
• Michael Joyce (Independent) from Darlington
• Dawn Welsh (Lib Dems) from Gateshead
• Phil Wilson (Labour Party) from Heighington