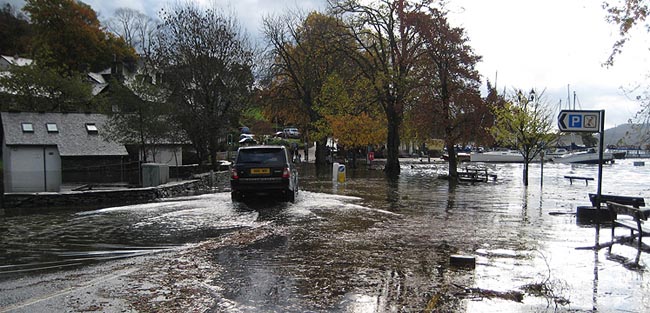 The response to the latest flooding across the county is being highly praised.
The Leader of Durham County Council, Cllr Simon Henig, is calling the rapid response and dedication shown by the multi-agency teams 'admirable'.
VIDEO FOOTAGE: BURN OVER-FLOWING
Cllr Henig is also commending residents and local members for their outstanding desire to help and to respond to yet another very difficult set of challenges.
He said: "It is at times like this that we learn most about ourselves and the response of County Durham has been both admirable and extremely effective.
"We can not stop the rain from falling but we can unite to show how strong the community spirit and partnership is in our county and I have seen much of that spirit in the past 48 hours.
"Customer services staff volunteered to stay late to deal with requests from the public for help, highways teams drove through terrible conditions and worked through the night to deal with flooded roads, streetscene staff continue to make valiant efforts to clean up areas affected and protect vulnerable areas.
"Residents, police, the fire service, CCU, environment agency and many other organisations have put in a mammoth effort.
"I would like to say thank you to you all on behalf of County Durham."
Since the flood waters began to rise the council has had:
· Up to 20 highways teams on duty responding to requests for help from residents
· Highway operations had five gully motors working around the clock in conjunction with up to 30 operational teams on duty tackling flood water on roads alongside partners in the police and fire services.
· Local traffic management contractor also provided support in setting up diversions.
· In addition to this other resources were on standby and could have been made available if required.
· 180 staff from grounds maintenance and cleansing services using 42 pick-up trucks filling and delivering sand bags to householders throughout the county.
· Customer services received more than 4,000 calls for information from the public
· 400 requests from the public for sandbags with over  5,125 sandbags delivered