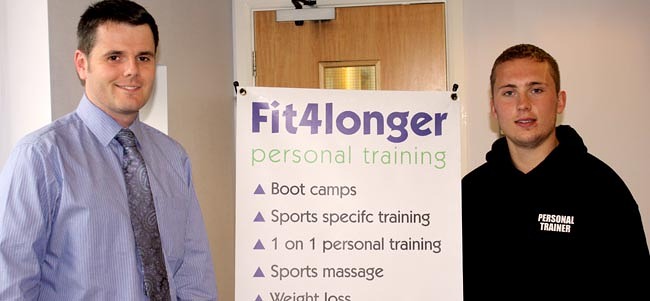 A Newton Aycliffe fitness enthusiast has launched a new business thanks to local government support.
Newtonian Stuart Furlonger is embarking on his first journey into self-employment thanks, in part, to the GAMP's flagship 'Step into Business' scheme.
Stuart wanted to use his skills as a personal trainer to build his own business after working with staff at South Durham Enterprise Agency.
Working through his business plan, Stuart accessed the GAMP Scheme to provide vital grant funding, used to purchase the equipment needed to get his new livelihood started.
"The funding helped me buy essential equipment for running my classes, from community venue classes, through to Grants Gym," explains Stuart.
"I would not be able to run the classes I do without the equipment that I bought with the GAMP grant."
Stuart is now running his fledging business in and around the Aycliffe area, offering personal training and fitness classes to help GAMP residents get fit and healthy.
Steven Robson, Chief Executive of SDEA, added: "We're over the moon Stuart has been able to start his small business thanks to the GAMP scheme, access to finance to get small businesses going can be so difficult and Stuart is a great case of a young person with enthusiasm and drive being able to access support to make their ambitions a reality. We wish him all the best with his new venture."
Stuart's new business is going well thanks to his own determination and the 'Step into Business' scheme.
'Step into Business' aims to assist 40 Newton Aycliffe and Middridge residents into self employment over the course of the next 12 months, making Newton Aycliffe a great place to start thinking about self-employment.