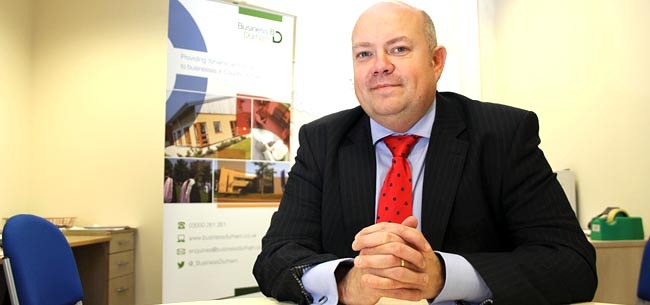 Business Durham, the economic development company for County Durham, hosted a workshop to outline opportunities for businesses to break into the expanding rail sector.
It comes on the back of Hitachi's £82 million train factory investment in Newton Aycliffe which is bringing 730 jobs to the region.
The event, held at Ramside Hall in Durham yesterday, was also open to companies already involved in the rail sector and looking to expand their market.
Speakers included rail and export specialists from UK Trade and Investment and the Rail Alliance.
Consett company Romag, who are making the windows for the new high speed trains, also gave a first-hand account of breaking into the rail sector.
Business Durham managing director, Dr Simon Goon (pictured), said: "The rail sector in the UK and across the globe is forecast to increase significantly over the next decade.
"To compete in this sector, businesses need to collaborate and innovate to succeed.
"This workshop informed businesses about trends in the UK and overseas rail markets and opportunities to export, and helped companies to identify future rail markets and outline support to help them win new business."  . The UK rail industry is valued at £12 billion a year and developing rail projects in Denmark, Poland, United Arab Emirates, Oman and East Africa provide potential export opportunities.
Cllr Neil Foster, Durham County Council's Cabinet member for economic regeneration, said: "Hitachi have shown great confidence in County Durham by bringing back train building to Newton Aycliffe and this event was a unique opportunity to build on this and see what business opportunities are available in the rail sector."