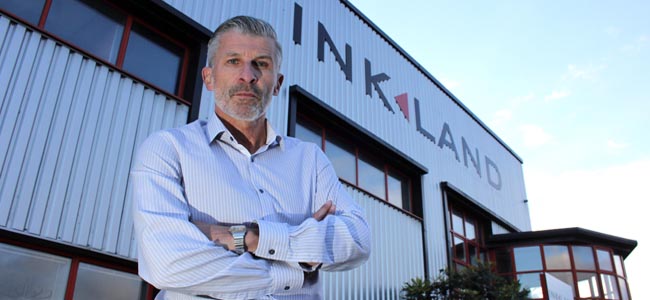 By Martin Walker
The boss of a Newton Aycliffe company says he faces the prospect of laying off staff following HPM and Addo's demise.
Inkland, based on Grindon Way on Aycliffe Business Park, supplied HPM and Addo, previously HPM Group, with printing consumables including ink and printing plates.
But HPM and Addo went into administration last Friday, with 12 jobs being lost, meaning suppliers that are owed money will only get a fraction of what's due to them.
Inkland said it would rather not disclose how much it is owed from HPM and Addo, but we understand it to be in excess of £100,000.
Director Steve Wilson says he now refuses to do business with Addo Printing, which claims it has secured 30 jobs in buying HPM and Addo while also acquiring its assets, after being taken for a "serious amount of money".
Mr Wilson said: "The managing director of Addo Printing, who was the managing director of HPM and Addo, has been in touch to seek our co-operation in supplying the new company.
"But we're being taken for a serious amount of money and we're not prepared to do business with them.
"It is fair to say 30 jobs have been saved, but what about the other impacts a pre-packed deal like this has on suppliers dealt the blow of a bad debt?
"We are likely to face the prospect of losing employees as a result and we are just one of the creditors in this position."
Inkland employs 10 people at its Aycliffe factory and has an annual turnover of £3m.
But this blow, coupled with the loss of more than £350,000 a year in revenue from HPM, will have repercussions.
Mr Wilson added: "It was our financial year-end last Friday and it was going to be our most profitable year since I took over the business 14 years ago, but it will now be our worst on record.
"I run a successful business on Aycliffe Business Park, we have been here since 1985. We supply most of the printers in the North-East with their consumable products, and we have supported HPM, formerly Hillprint, for most of this time.
"But due largely to the economic downturn and the success of internet media, the printing industry has been shrinking and in steady decline for probably the last six years."
HPM Group has struggled in recent years, with several management personnel leaving, before it merged with Addo Printing earlier this year to create HPM and Addo.
HPM's former managing director Richard Mortimer became chairman of the new company, with Addo boss Keiran Bayley becoming managing director, before Mr Mortimer retired on 30th September.
Mr Wilson added: "We have all had to adapt to survive by reducing overheads and becoming leaner operations.
"But you can't run a business on your own, you need good people around you, and my directors and staff have been with me for more than 10 years. Some came here as teenagers and have celebrated their 40th birthdays with us.
"That can be my only criticism of HPM and its previous managing director, who has let too many of his good people go, and ultimately paid the price for it.
"Inkland will survive, but we face a challenging time ahead and we may have to make some difficult decisions along the way.
"But one thing is for sure, if I found Inkland to be in the same situation in the future, you wouldn't see me scrambling for the lifeboat."
Both Addo Printing and Richard Mortimer declined to comment.
AYCLIFFE PRINTERS IN ADMINISTRATION