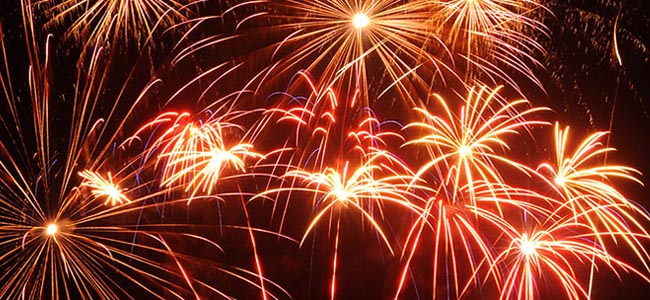 By Martin Walker
The decision to bring back the Aycliffe fireworks display for the town's residents only has been a hugely popular one among Aycliffe Today visitors.
And Great Aycliffe Town councillors across the board are also relishing the return of the gunpowder extravaganza on 5th November.
AYCLIFFE FIREWORKS DISPLAY BACK ON – OFFICIAL!
Cllr Jed Hillary told us: "As the Vice Chair of the Recreation Committee on Great Aycliffe Town Council, I'm delighted that Durham County Council's Safety Advisory Group has given the green light for this year's firework display to go ahead.
"The annual firework display has always been a very popular community event and it was an extremely difficult decision for the Town Council to cancel the display in 2013.
"That decision was necessary due to a number of serious safety concerns linked to escalating numbers attending the event.
"The Council has adopted a wrist-band only approach to address these concerns. The wrist-bands will be free, but restricted to residents of Great Aycliffe.
"We will also be increasing the number of security staff and installing temporary emergency lighting.
"I'm looking forward to this year's display and trust it will be a resounding success."
Cllr Barbara Clare said: "This is what we all wanted all along and we have especially to thank the officers of the Town Council who have met the requirements of the Safety Advisory Group.
"Now all we need to do is to get our wristbands, go along and enjoy the display. See you there!"
Cllr Eddy Adam added: "This is great news for our community.
"As a newly-elected councillor for Aycliffe West I was determined to ensure that this popular free event continue to excite, enthral and keep families safe.
"GATC listened to the community, consulted with safety representatives and found a way to keep it on the calendar."
Click here for more details about how to get the wristbands for the fireworks display.