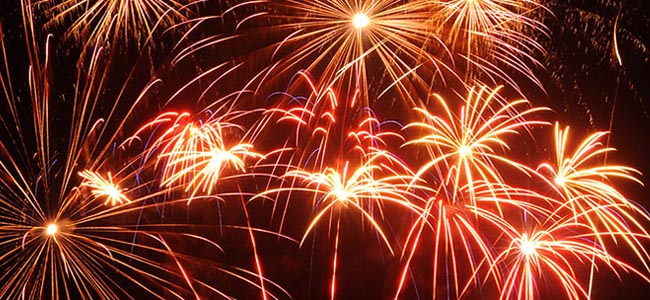 County Durham and Darlington Fire and Rescue Service is asking the public to help them save lives this Guy Fawke's night.
Senior Community Safety Officer Andrew Allison said: "The Fire and Rescue Service receive an increase in calls during the period leading up to 5th November.
"They are often to extinguish bonfires that have been built in dangerous places or that aren't being supervised by adults.
"Dealing with these types of incident can often delay us from attending real emergencies where there may be lives at risk.
"We are asking the public to not have bonfires at all and to visit an organised fireworks display.
"Buying fireworks is expensive and you will never create the kind of display seen at organised events.
"It is very easy for injuries to happen around bonfires, especially when younger children are involved and they also tend to annoy neighbours due to the smell of the smoke getting into houses.  Our advice is – don't have a bonfire!"
If you do decide to have a bonfire and set off some fireworks then the Fire and Rescue Service ask that you follow some simple guidance.
· Always follow the firework code and read carefully the advice on each firework.
· Only buy fireworks over the counter from reputable retailers.
· Only burn timber on your bonfire.  Plastics, laminates and other man made materials will give off potentially toxic gases that could cause health problems and will damage the environment.
· Supervise the bonfire at all times and make sure you have some way of putting the fire out – buckets of water, garden hose, etc.
· Keep children away from the fire and supervise them at all times.
· Let your neighbours know beforehand so they can close doors and windows.
· Don't try to use petrol or other accelerants to get the bonfire started – it may get out of control very quickly.
The Firework Code can be found in boxes of fireworks, on display in shops selling fireworks and on our website www.ddfire.gov.uk
Details of organised displays can be found on our website and on the websites of Councils and local radio stations.