Three of County Durham's most popular festivals will benefit from £1.66 million of core funding from Arts Council England between 2018 and 2022.
Festivals and events have an important role to play in Durham, delivering culture-led regeneration for the county, and promoting Durham as a vibrant place to live, work and visit. For this reason, Durham County Council has worked hard to build a reputation for enviable cultural experiences.
Lumiere, Durham Book Festival and BRASS Festival are the three festivals to benefit from the funds. Each offers world class events with wide participation and education programmes engaging some of the traditionally hard to reach groups.
Lumiere, the biennial four-day light festival has grown in stature since it was first staged in 2009 and sees a spectacular programme of installations by international artists breathing new light into Durham's buildings, historic sites and public spaces.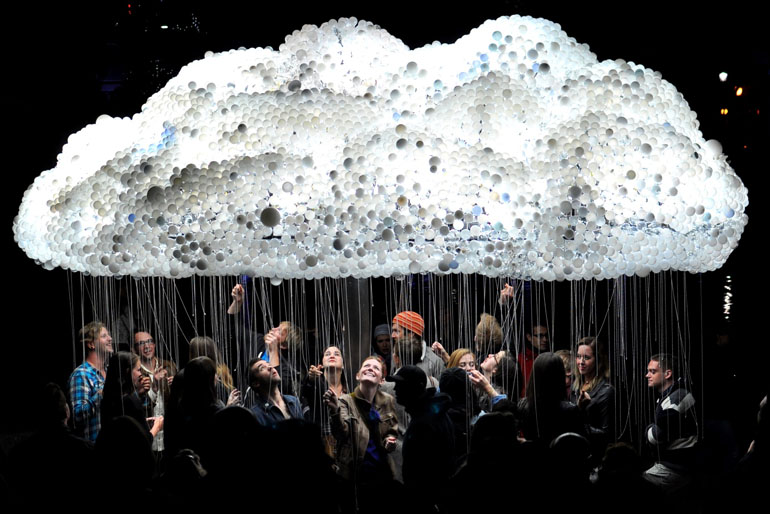 Lumiere is produced by Artichoke and commissioned by Durham County Council, with the 2015 festival attracting 200,000 people to the city and bringing an economic impact of more than £9.6m for local businesses.
The annual Durham Book Festival is produced for Durham County Council by local writing agency New Writing North and showcases the very best in writing and literary experiences. From politics to poetry, fiction to feminism, the festival offers a programme of entertaining and stimulating events from well-known and local authors.
BRASS is Durham's international showcase of the very best in brass music across a huge variety of genres.
Building on Durham's brass band heritage, the festival is a contemporary and vibrant event taking place over 10 days in July.
Drawing musicians and bands from across the world into the heart of Durham, over 17,000 local school children took part in an ambitious programme and street band workshops as part of the festival in 2016.
Councillor Ossie Johnson, Cabinet member for tourism, culture, leisure and rural issues, said: "We are delighted with this generous award from Arts Council England which we see as an acknowledgement of the great work we are doing across the county to build and develop our festivals programme.
"It is also a great endorsement of Durham County Council's investment in cultural activities which help to boost tourism and deliver lasting change for the region.
"Creating world class arts and cultural experiences, which enable some of the least engaged people of our county to get involved, is something we are hugely proud of."