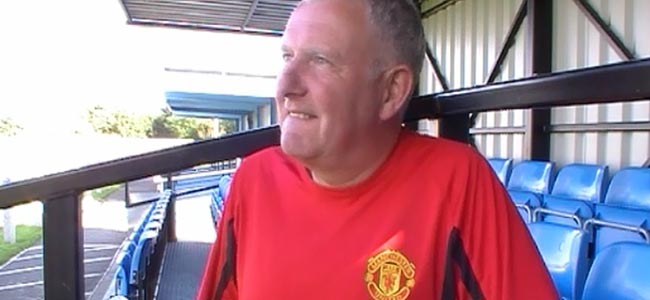 By Glen Robertson
Newton Aycliffe chairman Gary Farley says the club are ready for the visit of Sunderland.
The Premier League club are making their first-ever visit to the town, as Black Cats legend Kevin Ball brings a side to face the Northern League first division outfit.
Farley, who is also the assistant manager at the club, has revealed that all the hard work done by a dedicated team of volunteers is about to come to fruition.
"There's been a tremendous amount of work to do," he told Aycliffe Today.
"We've been hampered by the weather, as has every other club, but we've had an open day, we've had committee members down on Tuesday evenings doing all sorts of jobs, we've had supporters down and we're just about there now.
"There's still one or two jobs to finish off but the work that's gone into getting it like this has been tremendous and I'd like to thank everyone who came down to help, it really is appreciated by everyone at the club."
Despite the extremely wet summer the town has had so far, the club has managed to get the playing surface in great condition for the big game. Farley himself has taken on the role of club groundsman, regularly cutting the grass over the past few weeks, and he insists the pitch will cause no problems during the game.
He said: "Friday night will go ahead come what may. If we have to fork the pitch or whatever, we'll get the game on. I think the worst weather has gone, it will be cut and marked on Friday and there won't be a problem with the pitch."
The game could attract a record crowd for the club, surpassing the 1,307 mark set in 2010 for the visit of Darlington FC. Farley is hoping to see a packed Moore Lane Park, and that the visiting fans enjoy their Aycliffe experience.
"I've been on the town for years and years, and to get a Premier League team here at Moore Lane Park is unbelievable really," said Farley. "If you'd said Sunderland would have come five or six years ago, people on the town would have laughed at you.
"But we'll welcome them with open arms to our lovely stadium. There are thousands of Sunderland fans I know on the town and hopefully thousands will turn up, which would be tremendous.
"Hopefully we'll get a bumper crowd, which obviously means a nice little income for the club, which will help us move forward that little bit more. And we're just grateful that Kevin Ball has chosen to come to Newton Aycliffe as part of his pre-season.
"Hopefully it will be a tremendous night, Sunderland will get something out of it, we'll get something out of it, and, most importantly, the fans of Newton Aycliffe will go away happy."
● Aycliffe's game against a Sunderland XI tomorrow night kicks off at 7.30pm, with admission £5 adults and £3 concessions. Fans are strongly urged to arrive in plenty of time to avoid lengthy queues.