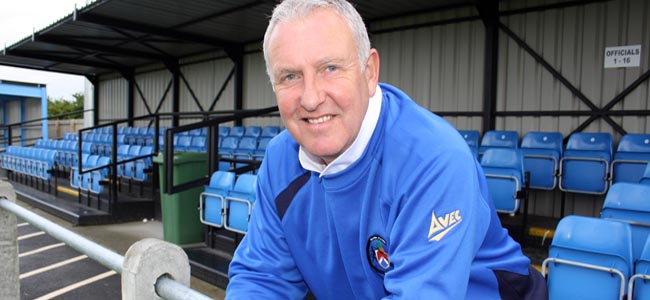 By Glen Robertson
Newton Aycliffe chairman Gary Farley has warned the club's players not to take their foot off the pedal as their inaugural Northern League first division campaign draws to a close.
The Newtonians have two fixtures remaining, with a trip to Tow Law this weekend first on the agenda.
The Lawyers have already had their relegation to the second division confirmed but will still pose a difficult test for Aycliffe, and Farley has insisted that the game won't be easy.
He said: "I'd say to the players, if you expect an easy ride, don't step on the bus. It's as simple as that.
"But I'm sure the lads won't be thinking like that. They're experienced, they've not stopped battling and they're all looking forward to the game.
"As long as me and Allan are in charge (taking it easy) won't happen. The lads have been training hard all the way through and we hope to end the season with two more victories."
Go to our Video Vault to see Farley's interview in full
Newton Aycliffe have guaranteed a top-half finish in the first division and currently sit ninth.
And with games left against Tow Law and Shildon, Farley is looking to end the season on a high.
He said: "We're trying to get six points from our last two games, which will see us end with nine points from a possible nine and should see us finish ninth or 10th. That will be great for our first season.
"But we face a tough game at Tow Law. Who knows what the weather will be like in that part of the North East? But the lads have trained well and are really looking forward to it."
The reverse fixture at Moore Lane Park in November ended in a 1-1 draw. Elliot Gardner's late, deflected leveller rescued a point for Aycliffe after a sub-par performance.
Aycliffe head to Tow Law looking to put the record straight and will be buoyed from Saturday's superb fightback agaist Guisborough, when the Newtonians won 4-2 after trailing 2-0 after 25 minutes.
The game kicks off at 3pm at Ironworks Road, Tow Law, DL13 4EQ.