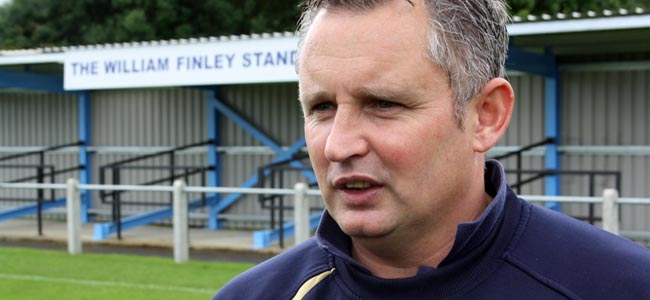 By Martin Walker
Aycliffe chairman Gary Farley has thanked former coach Brian Atkinson for the "phenomenal" work he did for the club.
Atkinson was appointed assistant manager at Northern League title-chasing rivals Spennymoor this week.
The 41-year-old, who joined the club as coach four years ago, played a major part in the club's surge up the league pyramid system, from the parks of the Durham Alliance to the Northern League top flight.
But he took a step back from the club last November due to personal commitments.
A little over three months out the game, he's now assistant to Jason Ainsley at Brewery Field and will be hoping to help Spennymoor win a third consecutive championship.
Aycliffe chairman Farley said: "I spoke to Brian and wished him all the best, not just from me but from everyone at the club.
"He's done a phenomenal effort in the rise of the club. Unfortunately due to personal reasons he had to leave us in November and he's badly missed, but he goes to Spennymoor with our blessing and I'm sure he'll be a big success there.
"His contribution has been immense. His experience, his coaching ability. His ability to just get on with the players. And with a lot of work Brian did off the pitch as well. A lot of people will look upon Brian as a coach and a coach only, but he did a tremendous amount of work off the pitch, with myself, Allan (Oliver) and the rest of the committee."
Despite Atkinson's departure, Aycliffe haven't looked back – they're currently on a 10-game unbeaten run and sit sixth in the first division.
"We're on a tremendous run at the moment," added Farley.
"Everyone, no matter who plays, is making a contribution, and that makes Allan's job a lot harder."
Aycliffe go to league-leaders Sunderland RCA today (3pm kick-off).
Click here to see Glen Robertson's preview
Go to our Video Vault to see Farley's interview in full