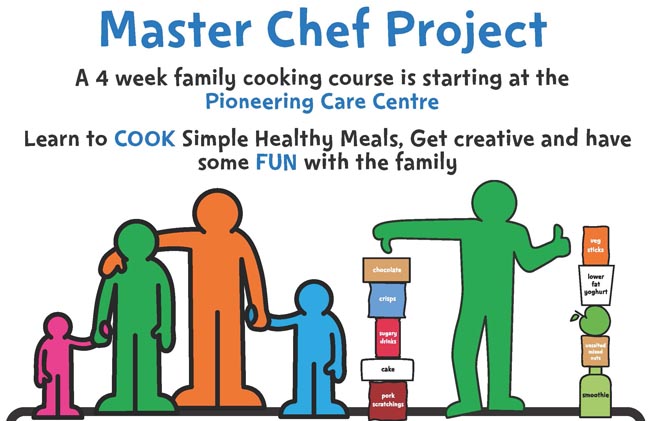 Thinking of something creative and healthy to do with the kids, that doesn't cost?
Colour your Life are running a free four-week family cooking course at the Pioneering Care Centre starting on Tuesday (18th March), after school at 3.30-5.30pm.
Classes are for adults and children to enjoy cooking and learn new skills together. If you're a parent, grandparent, aunt or uncle you can bring along one or more children.
Children love cooking, getting 'hands on' with food and tasting the results, adults will love seeing their children's delight as they cook, learn and experience new flavours.
The course will allow youngsters to express themselves in a variety of ways, the kids get to do as much of the preparation and cooking as they like with adults and instructors helping where necessary.
'Colour your Life' is an Arts on Prescription project funded through Durham County Council and delivered through the Pioneering Care Partnership (PCP) in Newton Aycliffe.  It aims to provide access to the arts to promote positive mental health and wellbeing amongst participants.
Places are limited so booking essential, please contact the Colour your Life team at PCP on 01325 321234 or email [email protected]