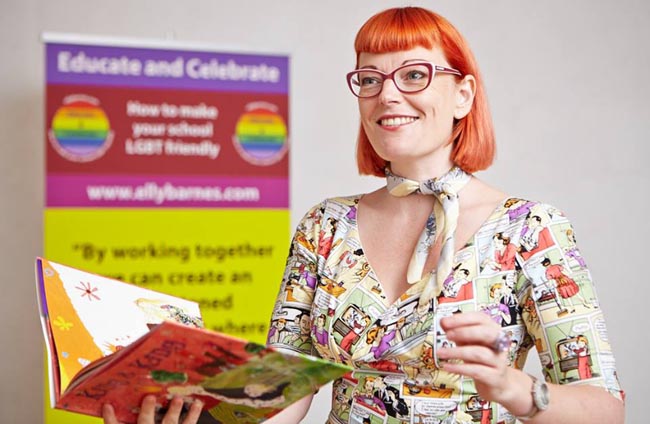 Durham County Council has appointed a special advisor to tackle the issues of homophobia and transphobia in schools.
Elly Barnes is the founder and Chief Executive of Educate and Celebrate, recognised by OFSTED as providing "best practice" in delivering training to teachers throughout the country.
The Lesbian, Gay, Bi-Sexual and Transgender (LGBT) Advisor will be working with County Durham schools in a one year training programme.
She said: "I am very excited to be continuing the Educate and Celebrate project in Durham and look forward to meeting with staff and students in participating schools.
"We will be focussing on training and curriculum and encouraging schools to be visible with their LGBT inclusive work such as displaying school codes. If teachers hear any derogatory language, the school code on their walls works as a prompt to simply inform students that their use of language is unacceptable in their school."
Caroline O'Neill, head of education, Durham County Council, said: "Elly has extensive experience and a proven recipe for success in tackling these issues and we are delighted to have her on-board.
"No young person should be afraid of growing up to be who they want to be and we are fully committed to tackling homophobia and transphobia in schools and helping our young people feel happy and confident to celebrate who they are."
Educate and Celebrate have produced Challenging Homophobia in Primary Schools (CHIPS) to help schools to become LGBT friendly. It contains 20 illustrated books about diversity and different families along with lesson plans and activities.
Elly Barnes will work with primary and secondary schools across County Durham.
A national survey by Educate and Celebrate showed that 72% of teachers would welcome training in these issues.