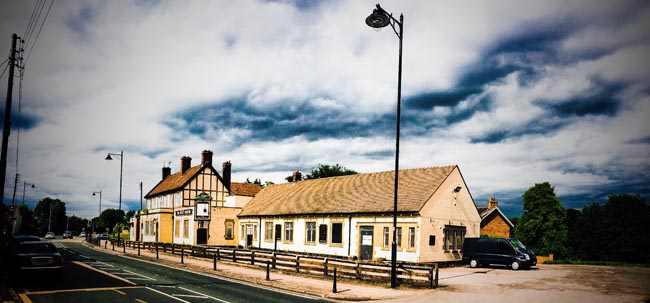 EXCLUSIVE By Martin Walker
The new owners of the North Briton in Aycliffe Village have drawn up plans to convert the pub into flats.
And the John Wade Group, which acquired the old boozer last year, are inviting nearby residents to attend a consultation exercise next week.
As reported on Aycliffe Today in August last year, local businessman John Wade snapped up the Brit and Telegraph in a double deal.
His company was undecided as to what to the with the Brit, but now they plan to reveal details of their proposals at an open meeting next Thursday (5th March).
They want to retain the North Brit building structure itself, converting it into flats, while also building on the car park.
But they want to consult with nearby residents before pressing on with their plans.
Bruce Whitley, from the John Wade Group, told Aycliffe Today: "We want to give nearby residents the opportunity to come along, see the plans for themselves and let us know what they think.
"The North Brit is a tired old building and after early consultations with local people it seemed the feeling was that they didn't want a pub there anymore, and that a residential development would be more desirable.
"Some people said they would like to see the actual building remain, so we've drawn up the plans to accommodate that.
"It will improve the building and surrounding area dramatically and we hope residents would agree with that."
Local residents are invited to attend an exhibition of the plans at the North Briton between 4.30pm and 7pm on Thursday 5th March.