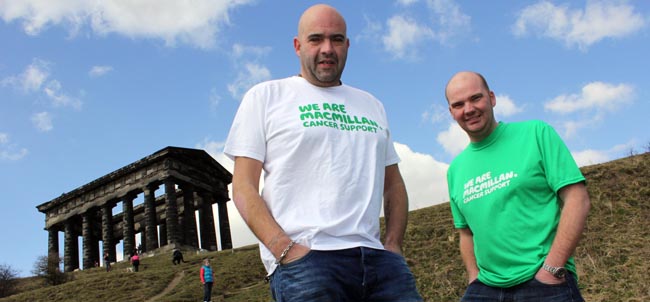 By Martin Walker
A popular former Newton Aycliffe publican has smashed a target of raising £10,000 for a cancer charity in memory of his Mum.
Richard Parker, from Easington, used to run the Lakeside bar at Woodham Golf Club and then the North Briton in Aycliffe Village, in the 2000s.
Richard and his brother Nick want to boost Macmillan Cancer Support coffers to coincide with the 30th anniversary of their Mum's death.
Gillian Parker died after a long battle with breast cancer in 1984, and the family is marking the memoriam with a one-year series of fundraising events, dubbed 'One in a Gillian', which have been going on in the last year.
Race Nights, Sportsman's Dinners and a Boxing Day Dip at Seaham have already helped them raise almost £10,500, after initially setting out to raise £10,000.
Now Richard and Nick are preparing for One In A Gillian's marquee fundraising event, when they attempt to trek 100 miles along the Great Wall of China next month!
The generous brothers want to ensure 100% of cash donated to their efforts goes straight to charity – so they've committed to personally paying the £1,700 each required to cover the cost of their Asian expedition.
That means every single penny will go towards their chosen charity.
They have now re-set their target in the hope of raising a total of £12,000 following their gruelling Chinese challenge.
Richard will turn 44 this year, the age his Mum was when she died, which makes their ambitious fundraising efforts all the more poignant.
"It has only really dawned on me in recent years, now that I'm approaching 44, that it's no age to die," said Richard, who once fooled the Geordie nation and media when he launched a spoof takeover of Newcastle United as "Northumberland textiles tycoon" Rick Parkinson.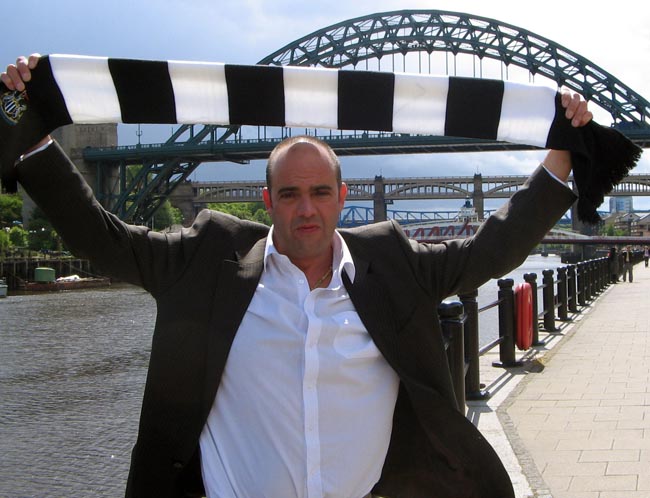 Richie as "Rick Parkinson" back in 2009
"I was 14 when she died, and I remember thinking at the time that was quite old. Now I'm reaching the same age, I've realised she wasn't at all.
"She was taken from us well before her time, and now we're approaching her 30th anniversary we want to do our bit to raise money for the people who helped make her final days as comfortable as possible, and continue to help families suffering from this evil disease."
To make a donation go to the charity's official website: www.oneinagillian.org