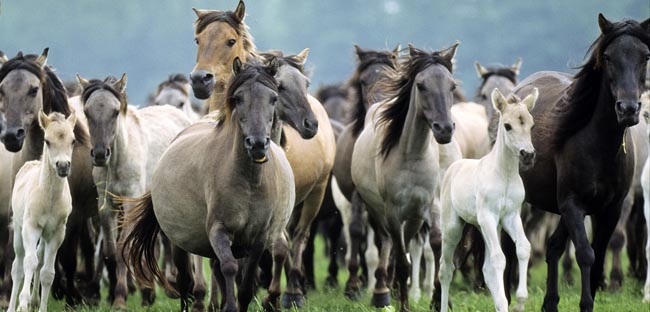 The RSPCA has confirmed the 17 horses that escaped from a field in the Newton Aycliffe area this week are all in good health.
Police received a call at around 9.50pm on Monday reporting a large group of horses were loose on Moor Lane at Old Eldon.
As reported by The Northern Echo, the RSPCA helped officers locate the horses on Greenfield Way and rounded them up into a secure field on Burnhill Way.
An RSPCA officer carried out an inspection yesterday (Tuesday) and noted all the horses were in "good bodily condition" and some were in foal.
The charity believes the horses, which have since been removed from the field, belong to the travelling community.