Students from Greenfield Community College have once again taken part in the World Challenge Expedition.
Eight students travelled alongside Mr Butterworth and Mr Robson to Morocco in North Africa as part of the trip.
They had previously raised the £1,500 for their place during the previous year and a half taking part in events including sponsored abseils, bake sales, bag packs, tea parties and quizzes to name a few.
The expedition proved to be a once-in-a-lifetime experience for all who were involved and certainly lived up to and beyond expectations.
It was split into three stages; a trek across the slopes of the High Atlas Mountains, a project phase where they renovated part of a primary school and a rest and relaxation period in Marrakech.
The title 'World Challenge' couldn't be more appropriate as it most definitely proved one of the toughest challenges of their lives to date.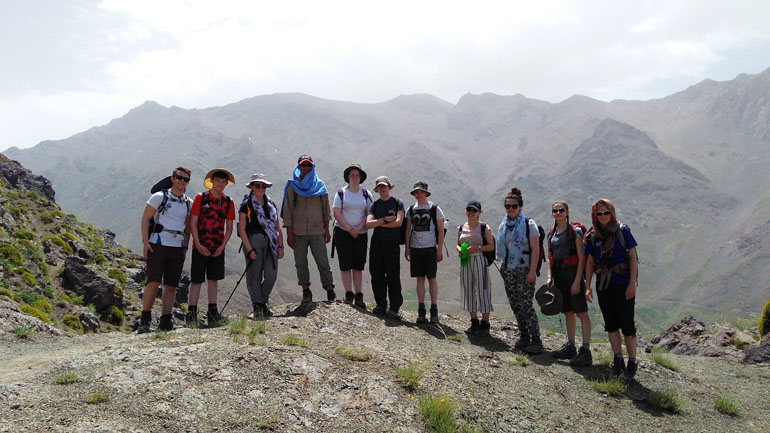 Early starts such as 06:30 wake up calls and the extreme heat during the day, with a peak of 42 degrees celsius, proved very energy-sapping for the challengers whilst trekking over 20km during the two days.
Furthermore, a high proportion of this distance was travelling up steep inclines making it much harder and time consuming. This culminated in climbing to a peak height of just over 3,000m.
"The challengers did their school, their families and most importantly themselves proud during this visit to Morocco," said a school statement.
"A big thank you to Mr Butterworth for all his hard work on this event, both he and Mr Robson have recently received special commendations for their brilliant achievements in relation to the World Challenge expedition.
"Their outstanding efforts to support the students have been highly praised by the World Challenge Organisation, well done to all involved."
The school is coordinating another World Challenge expedition to Morocco in the summer of 2020 for the pupils currently going into Year 9 and 10.
More details and an assembly will follow during the first few weeks back where you can register an interest with Mr Robson who is taking over from Mr Butterworth as School Expedition Leader.