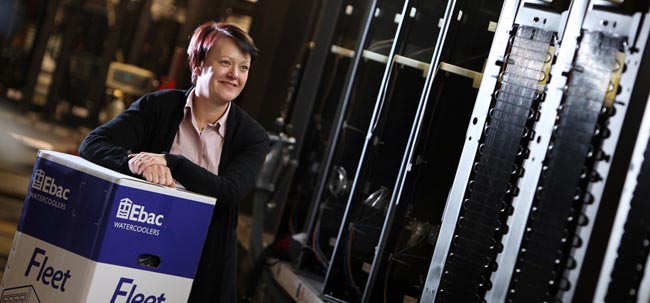 By Martin Walker
Newton Aycliffe-based firm Ebac have won a "dream" bid to become the UK's only manufacturer of washing machines.
The family-run company, which employs 186 people at its Aycliffe Business Park premises, has been allocated £1m from the Regional Growth Fund to help finance a £7m project that could create up to 200 new jobs.
The project, which Ebac say would be impossible without enterprise funding, could see the firm produce up to 100,000 washing machines and the same number of fridge-freezers a year. The UK imports about four million washing machines a year.
Ebac hope to raise another £6m through private finance to create an additional manufacturing facility near its headquarters in Aycliffe.
It hopes production will start in the next 18 months to two years.
Managing director Pamela Petty (pictured) told The Northern Echo: "I am absolutely chuffed and excited and a little bit nervous.
"It is a dream come true. Without this, the project just would not have been possible for us.
"It is fantastic news, both for us and for the area."
Aycliffe Today will bring more on this story later.