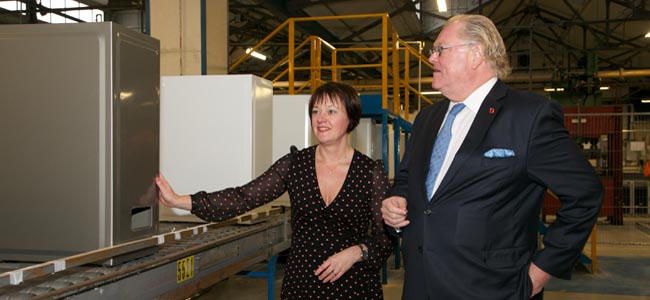 Staff at electrical products firm Ebac are raising money for Save the Children as they launch an online Advent Calendar of offers and discounts.
Customers at www.ebac.com/shop could also win prizes including a Norfrost chest freezer, one of the first off the production line after the company's recent launch of the Norfrost by Ebac brand.
There will also be discounts on dehumidifiers and a free prize draw to win an Apple iPad Mini 2 as well as M&S and Next vouchers.
But Ebac's big day will be on December 9th where customers will pick up a 5% discount on their dehumidifier purchase and Save the Children will receive £10 from every one sold.
Appliance product manager Joanne Vipond said "Christmas is the time for giving so helping to raise some much-needed money for a charity like Save the Children is an easy choice to make.
"To top it off every one at Ebac will be joining in the fun on December 12th for Christmas Jumper Day to raise even more money for Save the Children."
Look out for photos on Twitter and Facebook of the Ebac team wearing their Christmas jumpers with pride on December 12th.