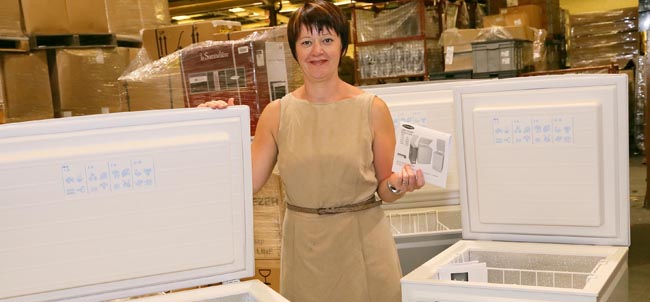 By Martin Walker
Newton Aycliffe manufacturer Ebac has clinched a deal to sell freezers through national firm Argos.
Ebac, which already sells dehumidifiers through the catalogue retailer, started producing Norfrost freezers in June.
The firm salvaged the doomed brand last year after purchasing the collapsed Inverness-based Icetech Freezers.
The deal included the Norfrost name, its equipment, designs and copyright agreements and Ebac expanded its operations when it moved in to the former Radius Systems factory on Aycliffe Business Park, specifically to accommodate freezer production.
Work was delayed due to faults with foam-making equipment, but Ebac is now manufacturing the freezers, with distributor deals in place with Argos and Euronics.
Ebac, which employs 220 people and has an annual turnover of £22m, hopes the freezer expansion could create up to 100 new jobs, with the aim of seeing 50,000 appliances roll off the production line every year.
The Aycliffe firm is also close to bringing production of washing machines back to the UK, with manufacturing due to start soon.
Ebac's ambitions to manufacture 50,000 washing machines every year would create a further 100 posts, boosting its workforce to more than 400 all together and doubling turnover.