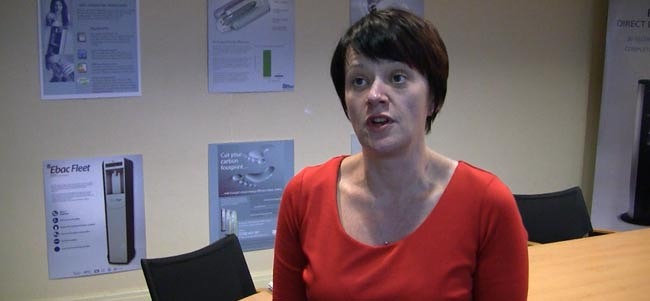 By Martin Walker
Ebac boss Pamela Petty is urging big firms in Newton Aycliffe to embrace the local business community.
The Aycliffe Business Park Community (ABPC) celebrates its first birthday with a special event at the Xcel Centre this Friday (from 8am) – click here to register.
Ebac and Finley Structures are arguably the two biggest Aycliffe firms who regularly attend meetings organised by ABPC, which regularly attract 40-50 businesses.
Hitachi Rail Europe and Merchant Place Developments have also sent representations to meetings in the first 12 months.
But the steering group would like to see more involvement from the likes of Gestamp Tallent, 3M, PWS, Ineos, Palram and Husqvarna, which would give them an even stronger voice to make things happen.
Speaking on Video ahead of this Friday's event, Mrs Petty told Aycliffe Today: "I think it's really important for the big businesses to get involved.
"It's actually a very easy way for a big business to actually put something back into the community.
"We were once that start-up, and needed a bit of hand-holding and direction, so for me, to be able to put that back into the local business community, this is a really easy way to do it. How else would you do it?
"I think it's really important the big businesses are there, as well as the small ones. Businesses all shapes, all sizes, and all maturities.
"We can have more impact and make things happen, and we're better able to do that as a bigger group."
Click here to see Mrs Petty's interview