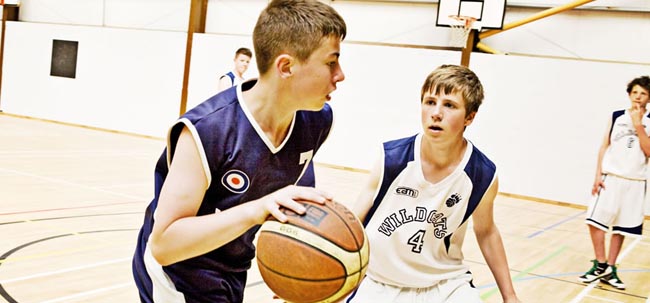 In partnership with Durham Wildcats, Woodham Academy offers high-quality coaching to elite basketball players.
Woodham Basketball academy is coached by Durham Wildcats coach and Woodham Academy Assistant Headteacher, Danny Morgans.
Having coached successful school teams, with 13 Woodham players representing the North East Region at English trials at Lilleshall in 8 years, Danny was approached by Durham Wildcats Head Coach, Dave Elderkin, to work on their junior national league programme.
Spending time with Coach Elderkin allowed him to gain the necessary expertise and he has coached Wildcats National League teams since 2005.
During that time he has coached the Wildcats under 16 team to the league championships as well as coaching five Woodham school teams that reached at least the last 32 of the national schools tournament.
Danny has also coached two players, who he first encountered as novices, who have been selected in a 20 player England squad, one of whom has played for England.
Woodham Sports Academy offers coaching in a range of sports in partnership with Premier Player Football Academy, Durham County Cricket Board, Newton Aycliffe Spartans, the British American Football Association and Camp Cody, USA.
Former Woodham students, Jason Steele (Middlesbrough FC and England U21s) and Ross Turnbull (Chelsea FC and England U20s) represent Woodham Sports Academy as ambassadors.
● Pictured is Woodham Academy students, left to right, Haydn MacLean and Tom Morley.