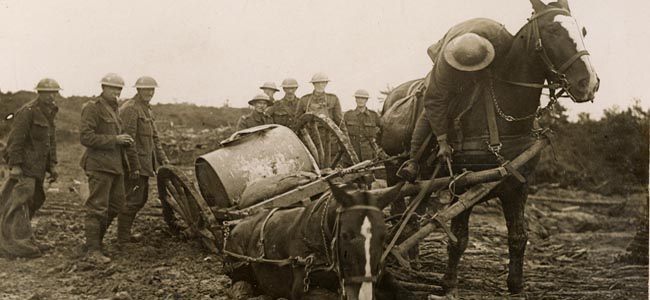 The story of a real-life War Horse is told in a new exhibition.
The display at County Hall, Durham, is based on the diary of a First World War soldier serving in the Durham Light Infantry.
It has been put together by Durham County Record Office to coincide with the release of the film War Horse, based on Michael Morpurgo's book.
Like the film, the diary gives a first-hand account of a soldier's relationship with his horse during the conflict.
Liz Bregazzi, County Archivist, said: "Using original World War I documents held by the record office, the exhibition reflects on the soldier's friendship with his horse but also shows their immense bravery as they survive the atrocities of war.
"It's an excellent opportunity for residents, especially younger people, to see how the film reflects real life. It also gives them the chance to look at real documents and learn more about the archives."
The exhibition will be on display at the entrance to Durham County Record Office until 31 March, 2012.
For more information call 0191 383 3253 or email [email protected]