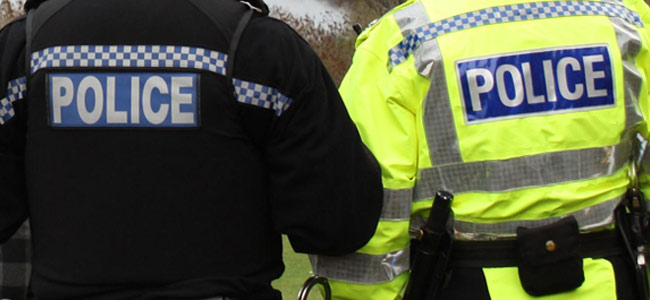 By Martin Walker
Durham Constabulary is £50,000 better off after seizing a load of cash from a drug dealer.
Officers seized £100,000, suspected to be the proceeds of drugs crimes, from a man stopped in the region.
And while half of it must go to the Home Office, the other £50,000-plus goes into Durham Police coffers to help fund its fight against crime.
In March 2013, a man from the West Midlands area was identified as being part of an organised crime group by Durham police's specialist crime operations unit.
His car was subsequently stopped one day as he was heading out of County Durham. When police examined the Ford Focus they found a total of £105,975 in the boot.
The money was seized under the Proceeds of Crime Act as it was thought to be profits from the supply of controlled drugs, or was to be used to commit further crimes by the man or his associates.
The suspect, who was aged 28, could not legitimately account for the cash found in his possession.
Durham Constabulary's financial investigation unit applied to the law courts for the cash to be forfeited under proceeds of crime legislation.
The offender had four weeks to appeal against the order and this time period ran out on Monday, so police are now completing the process of seizing it.
Det Chief Insp Victoria Fuller said: "As part of 'Sledgehammer' – our ongoing campaign to hit organised crime where it hurts – we are continually targeting people involved in, or connected to organised crime groups.
"Just like legitimate business, the motivation of organised criminals is often money. They try to accumulate substantial assets and wealth from their crimes and we will do everything we can to stop them.
"Our efforts will continue to focus on individuals who negatively affect the quality of life and well-being of our communities."
Cassie Wilson, a member of the financial investigation team, said: "It is our aim to 'take the cash out of crime'.
"Where a person or group is identified as having benefited from their criminal actions, a thorough investigation will ensue.
"No stone will be left unturned in order to identify criminal assets of people involved in serious crime in our area. Their assets will be seized and they will be prosecuted whenever possible."
Anyone with information regarding illegal cash or unexplained wealth is urged to contact Crimestoppers on 0800 555111 or via their website, www.crimestoppers-uk.org
Callers are not asked to reveal their name or any personal details and their calls are not recorded. Online reports are given the same levels of anonymity.