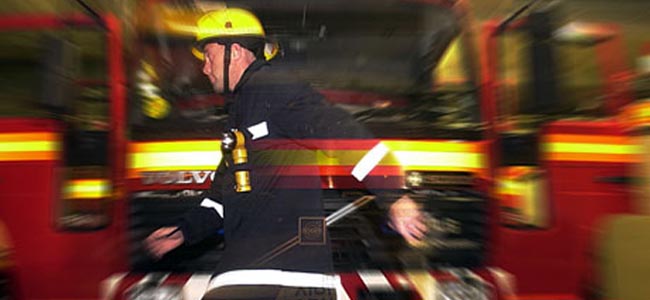 County Durham and Darlington Fire and Rescue Service are hosting public 'drop in' events to raise awareness of a new 'Day Crewing Plus' shift system being adopted at Newton Aycliffe & Seaham fire stations.
In response to reductions in government funding, the Service has sought to identify ways of reducing costs without impacting on front line service at the point of delivery.
Introducing the Day Crewing Plus shift system at Newton Aycliffe & Seaham allows the Service to reduce costs whilst maintaining the same number of fire appliances based at each station and without affecting how quickly firefighters respond to emergencies.
The events offer an opportunity for people to 'drop-in' to their local fire station to learn about and discuss the changes being introduced with both operational firefighters and senior managers.
Area Manager Andy Hopkinson, Head of Operational Performance & Support, said: "Maintaining the service we provide to the communities of Seaham and Newton Aycliffe has always been paramount as we have examined ways of reducing our costs.
"Day Crewing Plus is a proven shift system already in use in other fire and rescue services across the country that allows us to make the necessary savings whilst maintaining the same 24/7 emergency response that we currently provide.
"These drop-in events will help to reassure people that the changes we're making won't impact on the service we currently provide."
The Aycliffe drop-in event will be held at Newton Aycliffe Fire StationMonday 24th September, from 1pm through to 7pm.