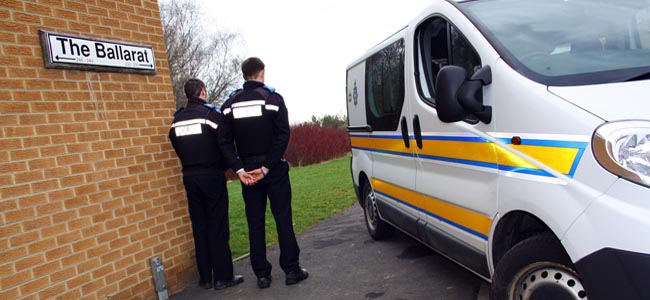 Up to 60 new police officers will be recruited to the ranks of Durham Constabulary over the next few months, the force has announced.
From Friday 31st October application forms will be available on the force website – www.durham.police.uk – for potential new recruits.
Ron Hogg, Durham Police and Crime Commissioner said: "Despite a difficult financial challenge facing the force, I am delighted that the chief constable is able to re-commence recruitment. This is excellent news for the citizens and businesses within County Durham and Darlington."
Chief Constable Mike Barton said: "By making early progress on saving money, which has been driven by cuts to our levels of funding, we are now able to start recruiting police officers at the end of this month.
"This is a long process which underlines the need to make sure we get high quality individuals to join a family force which has high levels of satisfaction and confidence, as well as low levels of crime. Policing continues to evolve and remains an excellent career for those wanting to join us."
The application packs will be available to download from 9am on 31st October with a submission deadline of 5pm on Friday, 14th November.
Completed forms must be returned either by post – to HR and Health Services, Durham Constabulary, Police HQ, Aykley Heads DH1 5TT – or handed in at the HQ main reception.
Applications will not be accepted at any other station or outside of office hours, which are Monday to Friday, 7.45am to 5.15pm.