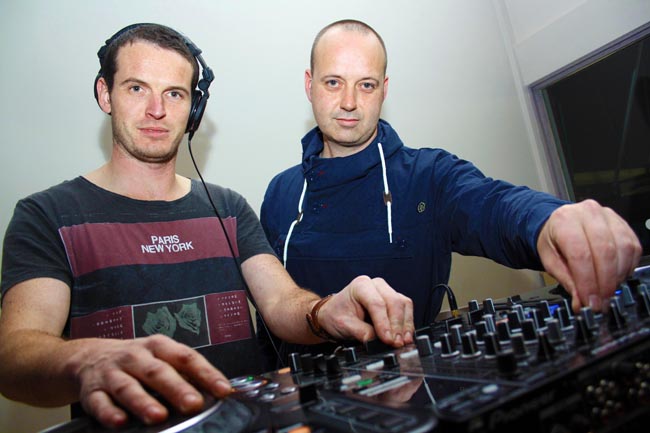 By Martin Walker
Two local DJs have pulled off a massive coup by attracting world-renowned producer Darius Syrossian to the town.
The London-based House Music master will feature in the opening evening for Sum-Thing Fresh, a series of live music events planned for Newton Aycliffe.
Local DJs Matty Mardula and Mark Heron are planning a string of headline gigs, under their Solar Knights banner in association with Phase One of Darlington, at Planet Leisure, on Aycliffe Business Park.
And Syrossian, of record label Viva Music, will star at the debut night on Saturday 24th November.
"It's a massive pull and a real headline-grabber for what we think will prove to be really popular DJ events," said Matty, from Aycliffe.
"Darius has been tearing up Ibiza and the rest of Europe with his distinct style of House Music this year, along with producing and remixing some of the biggest tunes of the summer.
"He's the hottest property in House Music at the moment – Darius has played nearly every closing party in Ibiza worth going to this year – so we're delighted to have attracted such a big name for our debut night."
The opening Sum-Thing Fresh event on 24th November starts at 9pm, with Solar Knights warming up the party-goers, before the "big guns" take over and run through to 2am.
Tickets are priced £5 in advance from Phase One on Haughton Road in Darlington, Planet Leisure in Aycliffe or direct from Matty on 07966 438037 or Mark on 07976 127816. Alternatively, they're priced £7.50 on the door.