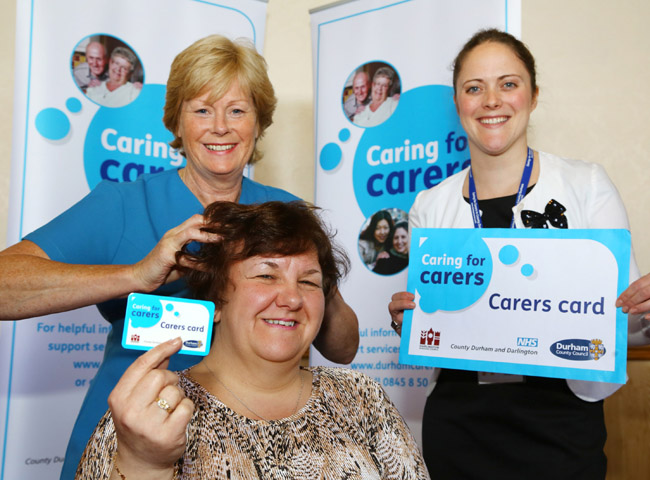 A new scheme offering unpaid carers discounts and concessions on a wide variety of products and services has been launched.
Dozens of retailers and leisure venues are backing the County Durham and Darlington Carer's Card by providing exclusive offers and price reductions.
Developed by Durham County Council, Darlington Borough Council and County Durham and Darlington NHS, the card aims to recognise the support unpaid carers provide to their neighbours, friends and loved ones and offer a financial helping hand.
The discounts and offers available are based on feedback from carers and include:
· Days out, visitor attractions and sporting venues
· Holistic treatments, hair and beauty
· Health and fitness
· Photography, DIY services and supplies
· Driving schools and vehicle servicing and repairs
· Pharmacies, toiletries and healthcare products
· Building and gardening services and locksmiths
· Solicitors and legal advice
A Carer's Card Directory detailing all participating retailers, businesses and leisure venues is also available for carers who join the scheme.
Sarah Douglas, Durham County Council commissioning policy and planning officer, said: "We are delighted to have played a part in setting up the County Durham and Darlington Carer's Card scheme.
"Looking after a relative or friend can have a big impact on someone's finances so it's great that local businesses can recognise and support carers in this way."
To find out more about the scheme, including details of participating businesses and how to register for a card, contact:
· Durham County Carer's Support on 0300 005 1213, email [email protected]
· Darlington Association on Disability's Carer's Support Service on 01325 357 533
· Or visit www.durhamcarers.info/carerscard