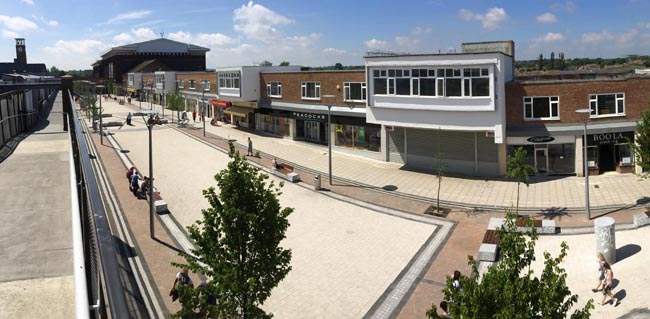 By Martin Walker
The date for the third phase of Newton Aycliffe's award-winning town centre redevelopment has been revealed.
The Freshwater Group, owners of Aycliffe Town Centre, has confirmed Churchill House and adjoining shops – excluding the town clock – will be demolished in March.
It has also been revealed that Durham County Council will carry out further improvement works to the leisure centre.
The works were due to start in the summer, but suffered delays due to wranglings with utility companies.
However, they are now expected to go ahead in the Spring.
The former HSBC bank is currently being renovated and new residents are expected to move in soon – we understand Greggs is relocating there from its current small unit – while flats above the old HSBC will be redeveloped for residential use.
Meanwhile, the former Woolworths, Boola and G8vibes stores will be combined into one large retail unit for a potential let currently under discussion.
Other improvements will include new signage (pictured below) as well as an open gateway at the Churchill House end of the town which will open the town from Stephenson Way.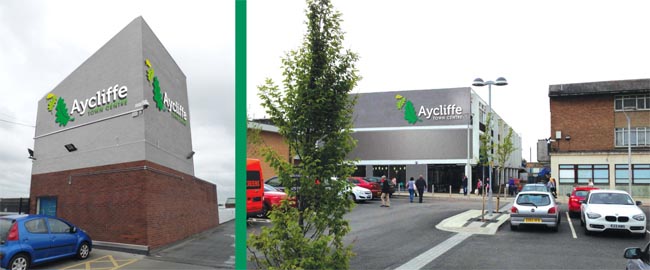 The centre has changed dramatically over the last four years, with shops including Aldi and Wilko coming to the town.
Its progress was marked earlier this month when Aycliffe won a gold award at the British Council of Shopping Centres annual awards dinner in London.
Town Centre manager Bryan Haldane said: "All of these works are continuing to build upon the British Council of Shopping Centre's comments that Newton Aycliffe is an example of an amazing small centre transformation which has been fully supported by our local MP, Phil Wilson, Durham County Council, and Great Aycliffe Town Council."