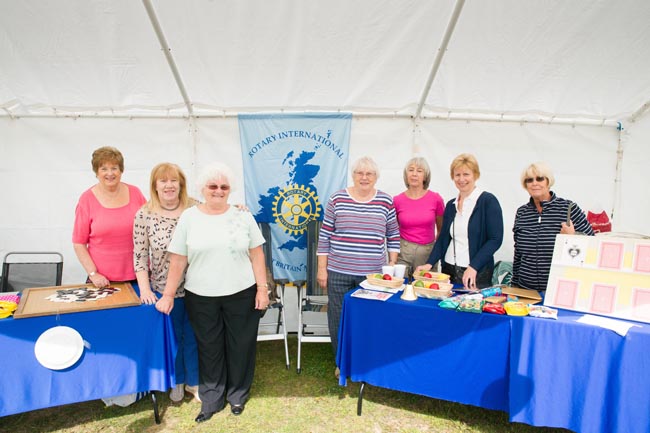 By Zoe Skerrett
The last ever Great Aycliffe Show took place last weekend after being an August Bank Holiday tradition for 29 years.
The show started in 1985 and has been attended by the town's residents ever since.
Always a success for charities, stallholders and activities, the Great Aycliffe Show attracts many organisations on the town to come and make people aware of what they can offer.
We have dozens of pictures from the show – click here to see our galleries
Cecile Wharton, from the WI, spoke to Aycliffe Today about their disappointment about the final show.
"We've been coming here for the last 20 years and this is going to be a big miss for the WI because we get to meet new people and have the chance to show them what we do," she said.
"We've been very much involved in the Aycliffe Show and we'd love to be involved in the Festival if there is space for us."
Fundraising stalls are held to encourage donations to charities or organisations such as The Fire Fighters Charity or The Rotary Club.
The Fire Fighters Charity has to raise £9 million a year to support the UK and Northern Ireland community; last year at the Aycliffe Show they raised around £600.
"That £600 we don't make here, we have to make somewhere else so we'd definitely like to be involved in the festival and perhaps team up with the fire station to hold a stall there," said Harry Vinyon, an ex-fire fighter said.
With many disappointments about the final show, there was plenty of people looking forward to the new festival next year, however many were weary about it being spread over ten days rather than condensed into a weekend.
With the festival being held at the beginning of July, it's hoped that the weather will be more promising than the typical rain that Bank Holiday weekend attracts.
Gail Anderson from the Rotary Club's Inner Wheel says that they will still be holding a stall for games and activities next year but will have to think of something different to spread across the ten days.