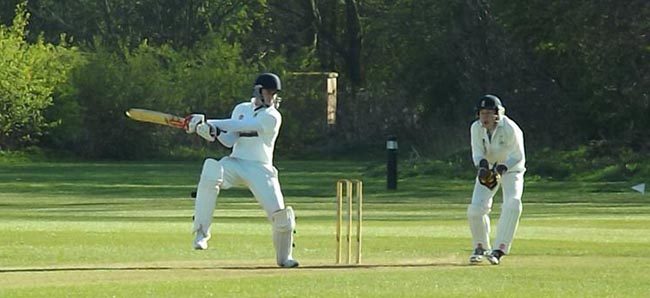 Newton Aycliffe's cricket team lost their 2014 curtain-raising game against Middlesbrough at the weekend.
Aycliffe's first XI, promoted from the NYSD third division to the second at their first attempt last year, lost by 83 runs against Boro's second XI, despite a tremendous bowling performance by man-of-the-match from Sean Morgan, who took 6 for 39 from a lengthy 15.2 overs.
Boro were 166 all out from 48.2 overs, but the Teessiders bowled Aycliffe out for 83 from 26 overs.
Luke Telford scored 18 with the bat, while Dan Craggs was 16 not out.
Aycliffe's second XI – also promoted last year from the NYSD Sunday League to the third division – lost their first game of the summer against Bedale's first team.
Bedale notched 195 for 9, with 19-year-old fast bowler Danny Weldon taking 4 for 37 and Tom Wickins 3 for 33.
Despite a valiant effort, Aycliffe's second XI were 104 all out, with Danny Weldon rounding off a fine performance by scoring a 30, with four boundaries (he's pictured above smashing a four). Trevor Shingler scored 23 not out and Adam Gittins 18.
Aycliffe's first team are at home to Normanby Hall's 2nd XI this Saturday (1pm at Aycliffe Sports Club), while our second team go to Whitby on Saturday in the third division.