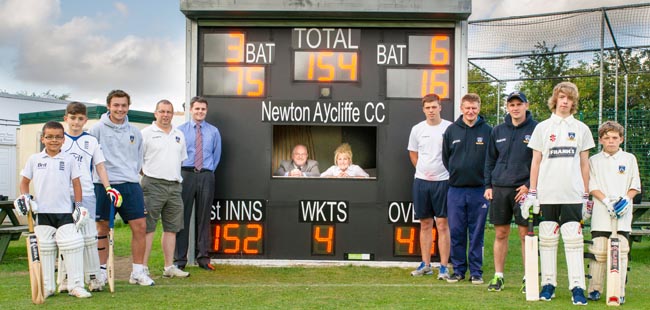 Newton Aycliffe Cricket Club have unveiled a new state-of-the-art electronic scoreboard.
The impressive facility has been purchased with the aid of the Great Aycliffe and Middridge Partnership (GAMP) and local County Councillors Mike Dixon, Sarah Iveson, Joan Gray, Eddy Adam, Kate Hopper and Jed Hillary.
The scoreboard, pictured being unveiled (above) by Councillors Jed Hillary and Joan Gray along with GAMP representative Adam White, replaces the manual scoreboard that has been in use by the cricket club for many years and required somebody to change the score at the end of each over.
Also pictured is Club Chairman Ian Palmer together with Club Secretary Lee Weldon, second team captain Adam Gittins, Under 11 and Under 13 coaches Joe Haines and Michael Howe and members of the junior academy.
Ian said: "This is another tremendous step forward for Newton Aycliffe Cricket Club.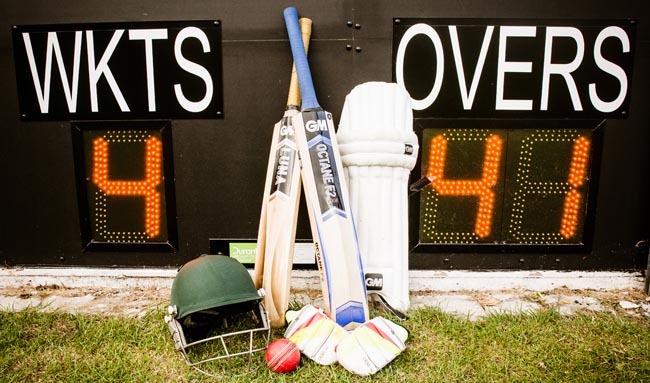 "The installation of the scoreboard, which will be used at all levels from under 11 through to senior games, will enhance the match day experience for players and spectators alike who will now have instant access to scores including individual batsman's scores.
"We as a cricket club have made great strides in recent years, both on and off the field, with over 50 junior members playing cricket from age nine, as well as fielding two senior teams with talks ongoing about possibly fielding a third senior team sometime in the future.
"Since we made the decision to join the North Yorkshire and South Durham League GAMP have been great supporters of the club, providing funding to improve facilities, enabling us to strive to achieve the success that a town like Newton Aycliffe deserves.
"We would also like to thank members of the business community who have supported the Cricket Club particularly Frank's the Flooring Store, who are the main club sponsors, Innovations, who are match ball sponsors, and all the organisations who advertise around the ground."
Anybody who is interested in sponsorship or advertising packages can contact Ian on 01325 312086.
• Pictures courtesy of Dave Stocks Photography.