A textile graduate from Newton Aycliffe has been inspired to succeed thanks to the development and support of the thriving creative business community in the region.
Artist Sharron Bates graduated from Cleveland College of Art and Design's (CCAD) university-level campus in Hartlepool in 2016 with a BA (Hons) Textile and Surface Design degree and is now developing her businesses with help from creative hub Greenfield Arts in Aycliffe.
The first-class honours graduate, 46, has already experienced commercial success after receiving a commission to design wallpaper for an international textile studio in Belgium before she had even finished her degree, and hopes to work with them again in the future.
Sharron's degree show collection included creative exploration of children's illustration and picture book writing using mixed media collage. 'Where's Brian?' explores the concept of loneliness in childhood, with Ruby, a little girl whose friend toy monkey Brian goes missing.
After leaving CCAD in July last year, Sharron has been extremely busy building up her illustration and workshop business and has benefitted from the networking and creative opportunities on offer to entrepreneurial artists like herself, which she is keen to be part of.
Having recently established a Creative Forum at Greenfield Arts, an arts and community centre, Sharron said: "I was finding that I missed being around creative people after graduation. The Forum provides an opportunity for creative people to meet up, bring their work along to inspire and help each other and network with others or even just sit quietly and work in the same space.
"It's a flexible 'drop in when you can' group which is quickly becoming well established.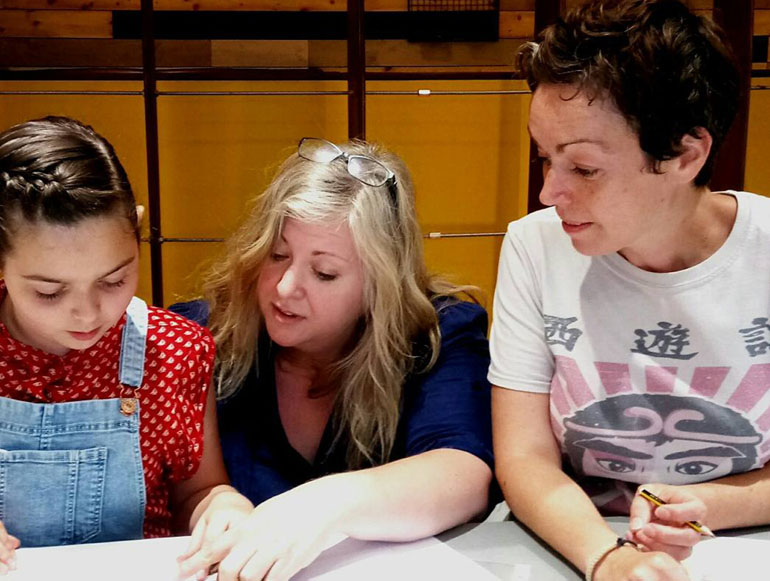 "I also run workshops with both children and adults, promoting and organising some workshops myself and some through Greenfield Arts and Green Bee Creatives, a collaboration of creative professions providing artist-led events, projects and activities to local communities across the north east.
"Arts enterprises like Greenfield Arts are extremely important as they provide a venue to sell work and also to meet creatives in my local area."
Sharron is currently exhibiting her work for sale at the Bob Abley Art Gallery within Spennymoor Town Hall, which also hosts a large, permanent collection of work by mining artist Norman Cornish.
Sophie Lewis, Arts and Community Centre Coordinator at Greenfield Arts, added: "We thrive due to the passion and commitment we receive from artists like Sharron.
"Our arts offer is very responsive to the needs of our developing artist community, of which Sharron has been a prominent figure, and we pride ourselves on the work we do with local artists, especially as it enables us to inspire younger generations."