Fast-growing Crafter's Companion has today unveiled plans to open a retail outlet in Newton Aycliffe, which will be the first of its kind in the UK.
As exclusively revealed by Aycliffe Today last November, the Coundon-based global firm earmarked the former Holiways car dealership on Aycliffe Business Park as an ideal site to accommodate ambitious growth plans.
The craft supplies company will invest £500,000 in the store that will include themed shopping sections covering papercraft, arts, sewing, home décor and haberdashery.
Focused on education, inspiration and enjoyment, it will also house a coffee shop, two dedicated demonstration areas and a central hub for workshops and group sessions.
Located next to the company's new corporate headquarters along the Horndale Avenue site, the flagship store will give craft enthusiasts the chance to learn about craft, experience the brand and socialise with a like-minded community.
To help with a recruitment drive to staff the store with craft enthusiasts, the company will be holding a job open day on March 7 that will give the region's crafting public a chance to apply and show off their skills.
Sara Davies, founder and sales director at Crafter's Companion, said: "We are delighted to be opening our flagship store in the North-East and are inviting anyone interested in working for us or with us to book a slot at the job open day.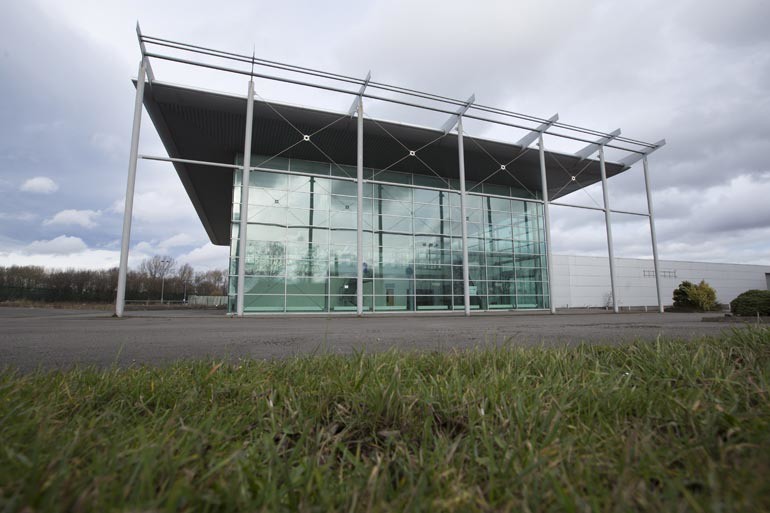 "The new centre is intended to be a destination outlet, where people can come and enjoy a day out, take a class, learn something about craft, visit the café and get involved with the demos.
"The idea behind the concept is to give Crafter's Companion a physical presence and give our customers the chance to interact with our brand, staff and products and experience what we're all about.
"Along with engaging with avid crafters and craft groups from across the UK, we're also hoping that it will attract people outside the crafting community to get involved in craft."
The 7,000 sq ft site, which is set to open in around eight weeks, will also house a 'Retail Centre for Excellence' intended to support retailers from across the UK with training and consumer insight.
Crafter's Companion specialises in manufacturing and distributing crafting tools and products, which are currently sold online via its website, on TV shopping channels across the world and by independent retailers.
The opening of the new store in Newton Aycliffe will be of significant benefit to the local economy and will coincide with a move to the company's new corporate headquarters, which will be situated next door.
The leading papercraft supplier was founded by Sara in 2005 and its new HQ and store will be located near the company's existing packing and warehouse operation.
For those interested in the job open day, please call 01388 663251.
An artist's impression (below) shows how the tea room within Crafter's Companion's new retail development might look like.