A County Durham business has won a major contract to be the sole UK and Ireland distributor of a newly-invented tape measure which has already taken the US and French markets by storm.
Plastic Mouldings Northern (PMN), based in Bishop Auckland, has gained an industry reputation for supplying DIY products to Jouplast, Homebase, B&Q and Wickes, as well as manufacturing plastic packaging for the automotive industry.
The diverse company has now struck a deal with US multi-millionaire inventor Dane Scarborough to take his QuickDraw product to the British market.
One of Mr Scarborough's firms, QuickDraw Precision Measuring, has already cracked other markets with the "simple but clever" invention, which has seven worldwide patents.
The QuickDraw tape measure is the only of its kind on the market which is fitted with a graphite roller, and enables the user to track a straight line whenever you want and wherever you want.
PMN sales director Freddy Bourdais has signed an initial deal to sell 100,000 units for QuickDraw, and he hopes the deal could bring in an additional £250,000 of sales to the company in the first 12 months.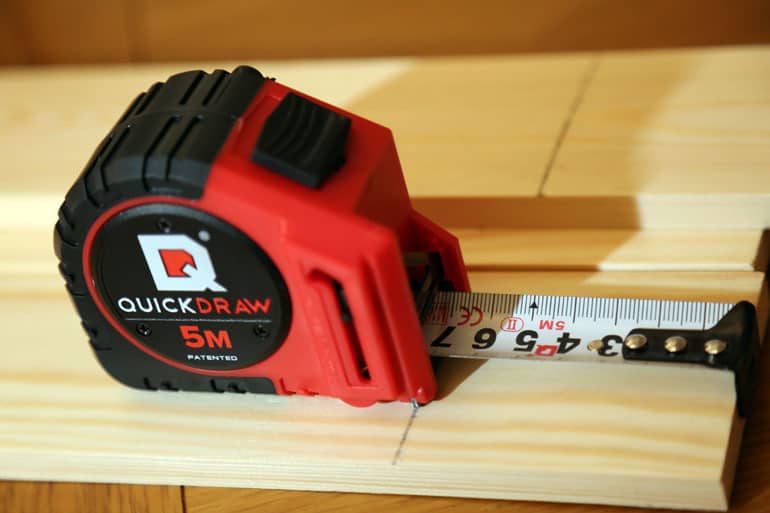 "It has already over taken the sales of Stanley tape measures in the US, but it's a brand new, exciting product for the UK market," said Mr Bourdais.
"It's simple but very clever, and it has already got people talking. In France alone it sold 50,000 units in its first three months."
Retailing at £24 each, the QuickDraw tape measure is already available on Amazon Prime, while PMN has also agreed deals with local firms to stock them, including Workshop Supplies in Newton Aycliffe and Tool-Time Tool Hire and Cre8ive Graphics in Bishop Auckland.
The tape employs 9mm 4D graphite leads which can mark all kinds of wood surface and some other common materials. The graphite lead lasts more than 1,000 marks and is easily refilled by inserting leads into the refill space on the top.
"We're very excited about this product, both for people in the trade but also for us as a company," added Mr Bourdais.
"It might seem like a gimmick, but it is genuinely very clever, and it's also tough and durable. We think it's an innovative new hand tool for the industry, and its sales in the US and France tell its own story.
"As compared to a wide variety of measuring tapes available, this self-marking tape has an advantage. It is as good as any tough tape out there and also hosts a useful functionality.
"The extended functionalities of the self-marking measuring tape can be further extended by adding a radius tip to it. The idea is to use the marking feature of the tape to draw curved lines, circles, and arcs in addition to the straight line.
"The marking tool is also accurate and easy-to-use, so it's an ideal tool for builders, joiners, draughtsmen and structural engineers."
More details about Plastic Mouldings Northern can be found at plasticmouldingsnorthern.co.uk, or you can give the team a call on 01388 777 700.
• Pictured (above): Plastic Mouldings Northern sales and marketing administrator Matt Whittle with the new patented QuickDraw tape measure, after the County Durham firm signing a deal with US inventor Dane Scarborough to be the sole UK and Ireland distributor of the product.