Plans for a New Great Aycliffe Show were given a major boost after councillors gave a warm response to them during a meeting.
Newtonian Russ Gibson delivered a short promotional film to members of Great Aycliffe Town Council's recreation committee.
Councillors were also given a glimpse of some of the ideas being proposed for the show, which is being planned for either July or August 2018.
An open air, festival-style stage for live music forms part of the initial plans, as well as a new hospitality marquee, where corporate sponsors and guests can enjoy a sit-down meal and live entertainment.
Councillors asked a number of detailed questions about financial viability and previous experience, business interests, marketing area, suggested times, disabled access, security arrangements, traffic management and arena acts.
Mr Gibson said: "All of the councillors were broadly very supportive, which is very encouraging, while they also had some understandable concerns and questions.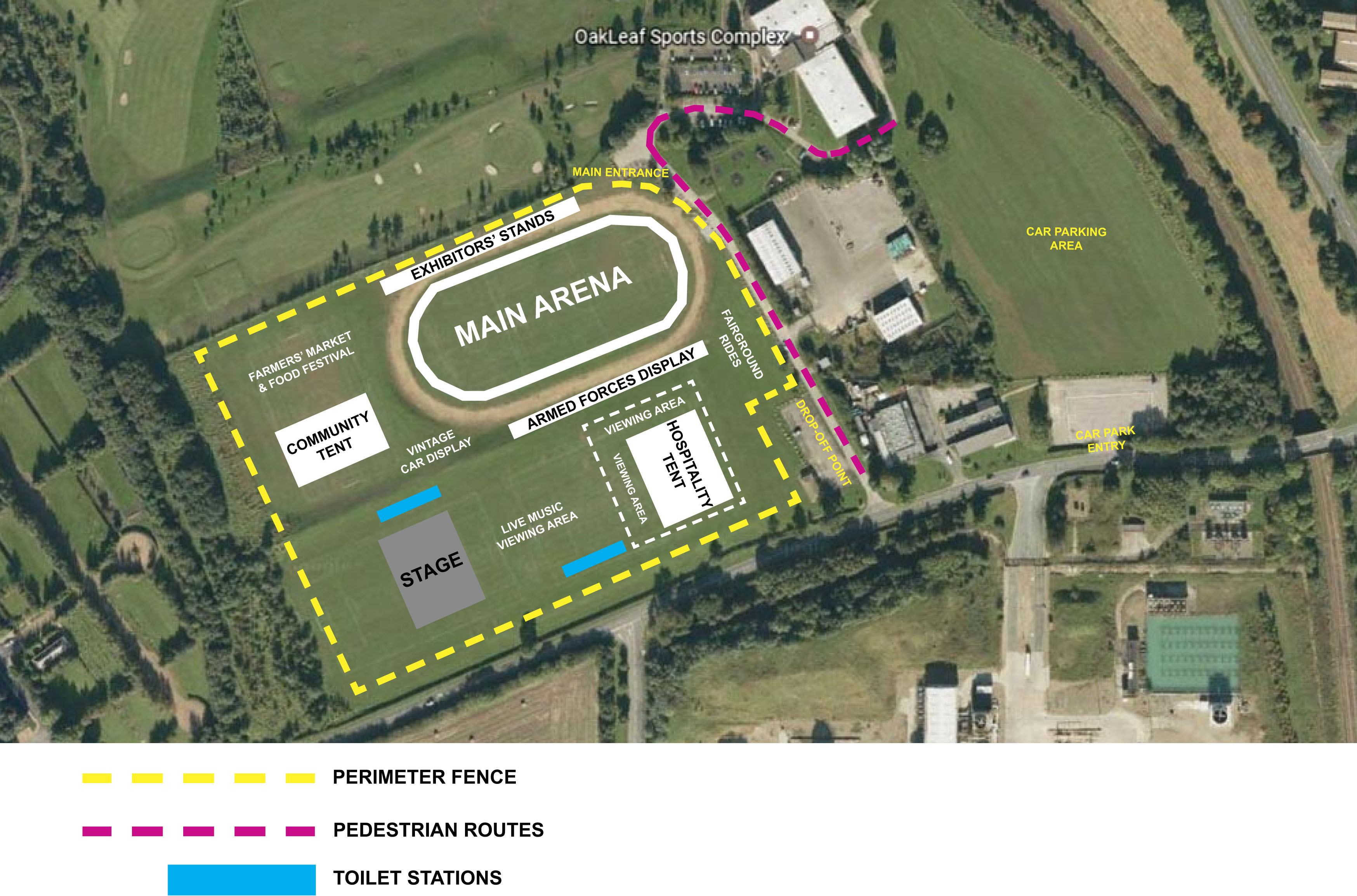 "It's too early to answer some of those questions, but it was important for us to gauge their initial opinions, and their general openness to the idea of a new show before we spend more time going into detail."
During the recreation committee meeting, council leader Bob Fleming welcomed the proposal and the initiative of the organisers.
But he explained the council can't commit the Oakleaf Sports Complex grounds without more details being proposed, while he also referred to the council's insurance requirements for public events.
Mr Gibson and his team are now in the process of completing a very detailed application form for the New Great Aycliffe Show, which will be submitted to council officers before going back to the recreation committee on October 18 for consideration.
"We feel we have the enthusiasm and ability to make this happen," added Mr Gibson.
"If we can get this idea approved by the council we're planning to host a public consultation and an online survey to get the views of the public as to what they want to see at the show.
"But once we've completed the relevant forms we're very much in the hands of the council."
Any businesses interested in supporting Mr Gibson can email him at [email protected].