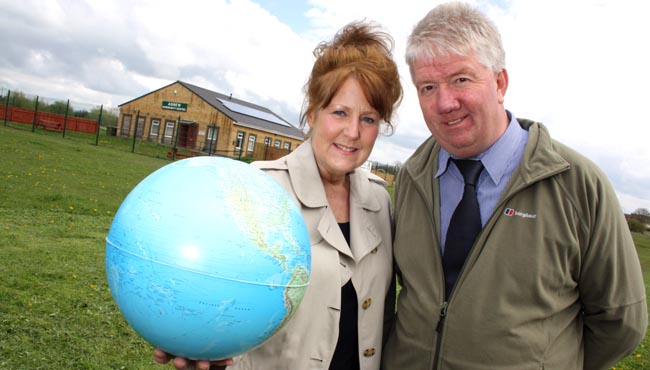 Two councillors have put their political views to one side to do their bit for the planet!
Durham County Councillors Joan Gray (Labour) and Paul Gittins (Independent) have joined forces to help fund £12,000 solar panels for the Agnew Community Centre.
Cllr Gittins and Gray have allocated £4,000 each from their neighbourhood budgets, while a further £1,000 has come from Great Aycliffe and Middridge Partnership (GAMP), with the centre itself providing £3,000.
The installation of photovoltaic panels on the roof of the community run centre will reduce the centre's energy usage.
This will allow the centre to pass on savings to its users, keeping room rental charges as low as possible.
Cllr Gray said: "We work together all the time through funding through DCC and we saw this as a very important project."
Cllr Gittins added: "It looks tidy, is saving fuel and it saves money so it's a good thing."
Click here to see our Video Feature
The building was built in 2009 and is now an extremely well-used facility. The community centre relies on income generated by the hiring of rooms.
Brian Riley, GAMP coordinator, said: "Supporting the town's voluntary organisations is a priority for GAMP and assisting the Agnew Community Centre with funding has allowed them to progress their plans.
"By installing modern solar technology this will support government and council targets to reduce co2 emissions."
Ron Mitchie, centre secretary, said: "The trustees of the centre appreciate the support they have received from the GAMP team and the councillors."
GAMP is one of 14 Area Action Partnerships set up by Durham County Council in 2009 to help the authority better engage with residents.