Durham County Council is using rubber waste from worn tyres to create more durable and environmentally friendly road surfaces.
The local authority is working with its road surfacing contractor, Rainton Construction, to create what it believes are the first roads in the country to be resurfaced with more than one recyclable material.
Over the last year, the council introduced recycled plastic waste into all its highway resurfacing projects. It laid approximately 21 km carriageway countywide, using more than 50,000 tonnes of material, including the equivalent of 50 million plastic carrier bags.
Now the authority is introducing rubber crumb into the asphalt mix too, making use of a previously un-recyclable material.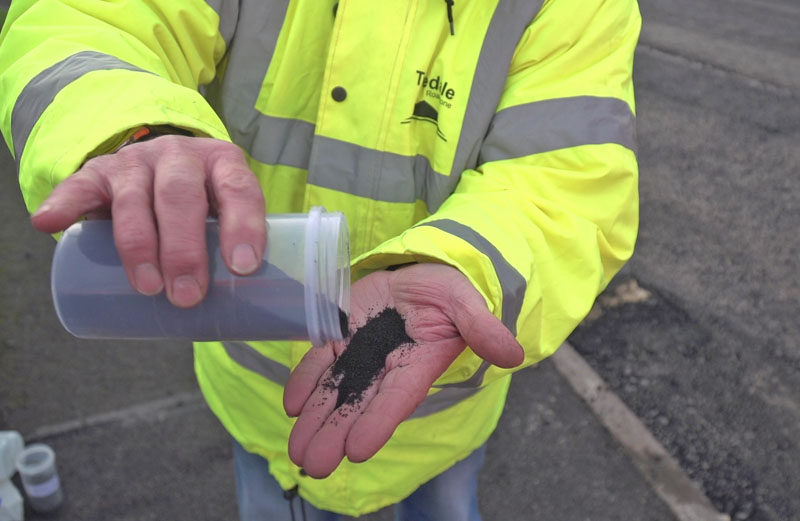 The rubber tyre crumb in the surfacing mixture is a waste biproduct of the tyre recycling process and is sourced locally using tyres which have been collected from across County Durham.
As well as having a positive environmental impact, diverting end of life materials from incineration, the combined properties from the rubber and plastics also enhance the performance of the road.
The materials provide a more water-resistant surface, which reduces the risks from the freeze-thaw actions which cause potholes. It is also less likely to crack, is more resistant to wear and tear, and is less likely to distort in hot weather.
The new road surface is expected to last longer than traditional materials and when the road surface needs replacing, the materials can be reprocessed and used again.
Mark Readman, the council's highway services manager, said: "The use of recycled tyre crumb is not a new innovation but mixing recycled plastics and the waste tyre crumb is, and we believe these are the first trials in the UK to use both waste plastic and waste rubber.
"From now on, a typical single truck load of surfacing material will include the equivalent of approximately 1,064 plastic bags and 51 car tyres.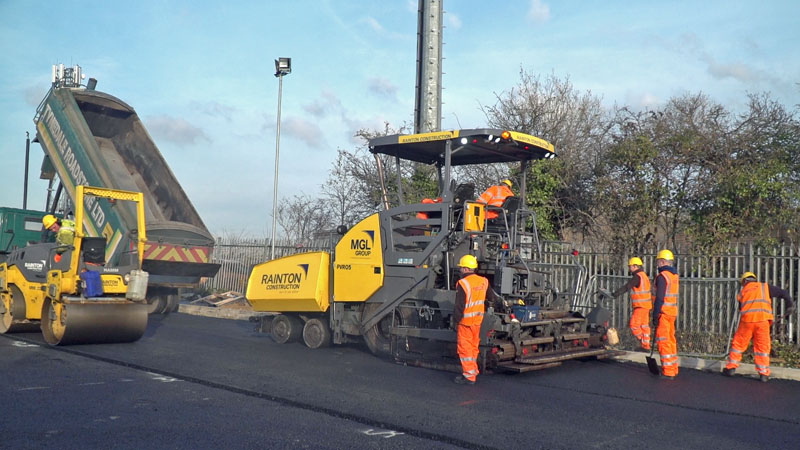 "Over the coming months we will continue to work closely with Rainton Construction to develop new initiatives and look to find different ways to incorporate waste products to improve the surfacing mix."
Dave Elliott, Rainton Constructions managing director, said: "It is great for us as a business to have a partner like Durham County Council who is as passionate as we are about the re-use of end of life wastes, which are sourced locally and would normally be disposed of. We have already developed a range of asphalt materials through our group company Tynedale Roadstone, utilising plastic waste and are now blending the same with rubber crumb waste which has added benefits to the materials.
"We have and will continue to invest in the development of these products in order to maximise our findings and obtain the best values both economically and environmentally., To this end we have installed test and development equipment at our Barton Laboratories and this is giving Tynedale Roadstone an advanced understanding of these waste products.
"Going forward we will continue to look at new ideas and resources to maximise waste streams within the county boundaries of Durham."
Further information about the initiative, including a video of the process, is available at www.durham.gov.uk/Roadmaintenance