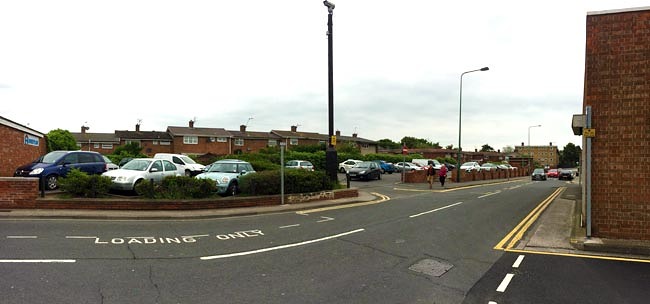 By Martin Walker
Durham County Council has confirmed it has identified the Greenwell Road car park as a possible short-term fix for market traders in Newton Aycliffe.
But the local authority is insisting no decision has yet been made and it is still subject to consultation.
Stallholders held their last market in the town last week after the shopping centre owners, Freshwater, suddenly gave notice on their agreement with licence-holders Great Aycliffe Town Council.
The Town Council has been working with the County Council to try to identify potential alternative venues for the market.
Early talks suggested the derelict site next to the Cubby community café.
But instead the car park opposite Star Cabs and Mike's Fish Bar has now been identified and offered to traders.
In a statement, Durham Council's head of planning and assets Stuart Timmiss said: "The council owns only two sites in Newton Aycliffe town centre, both of which are on Greenwell Road.
"Early analysis of these sites, which takes into consideration safety, access and cost, has identified the car park, which was the former direct works depot site, as the only realistic option we are able to offer the market traders.
"We have had positive discussions with the town council who will be speaking to the market stall holders over the next few days.
"However, it should be noted that these are very early discussions and no decisions have been taken. More work is needed and any decision would be subject to consultation."
Aycliffe Today believe it is unlikely the stallholders will accept the Greenwell Road car park as a viable solution.
AYCLIFFE MARKET TRADERS CONSIDER NEW VENUE