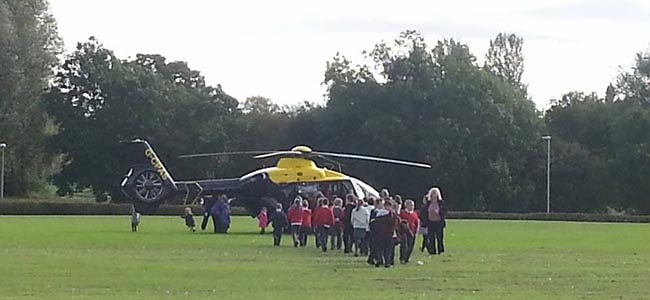 All eyes were looking to the sky as a police helicopter dropped in to a Newton Aycliffe school today.
Durham Constabulary's chopper made the surprise appearance at St Joseph's School on Thursday afternoon.
The Newton Aycliffe Neighbourhood Police Team were also in attendance, along with the force's traffic unit and off-road bike unit.
You can see a video of the police helicopter arriving at St Joseph's in our Video Vault.