Engineers have paved the way for more than 3,000 new jobs and a near half a billion pound boost to County Durham's economy.
With £13m in Local Enterprise Partnership funding, Durham County Council has been preparing Forrest Park, a 52-hectare expansion of the North East's largest industrial estate, Aycliffe Business Park.
Now a major step in the development is complete, with a new junction providing better access to the A1(M) and A167, and a 23 mega volt amp sub-station set to ensure businesses have all the electricity they need.
Cllr Simon Henig, leader of Durham County Council, said: "The decision by Hitachi to bring rail manufacturing back to its spiritual home in County Durham provided us with a major opportunity.
"By adding to the success of what is already the largest business park in the region we hope to see over 3,000 jobs created and almost half a billion pounds added to the economy over the next twenty years.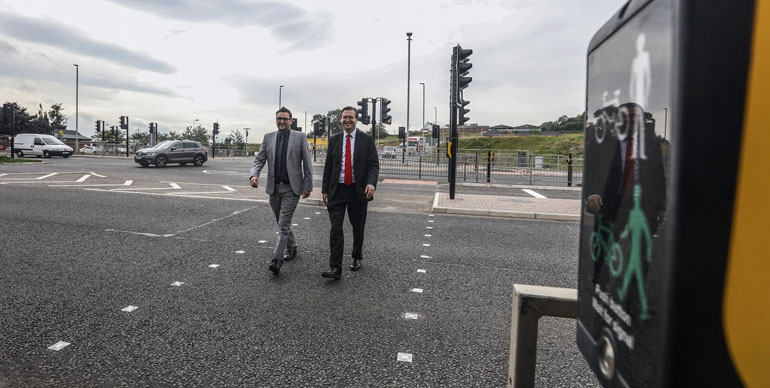 "The Forrest Park investment will firmly shine a light on Durham, demonstrating what a great place we are for business, and I am delighted to see it progressing towards becoming the next great success story for our county."
The improvements are designed to remove existing barriers to the continued success and further expansion of Aycliffe Business Park, with the hope that they will unlock a potential investment of nearly £140m from the private sector to further develop the site including, due to its location, a possible rail freight interchange.
Cllr Carl Marshall, Cabinet member for economic regeneration, said: "Today is a major milestone towards delivering thousands of jobs to the Newton Aycliffe area.
"We are delighted to see progress made on this exciting development, which is just one of a number of sites that the council is bringing forward to help deliver long term economic growth and prosperity for the people of County Durham."