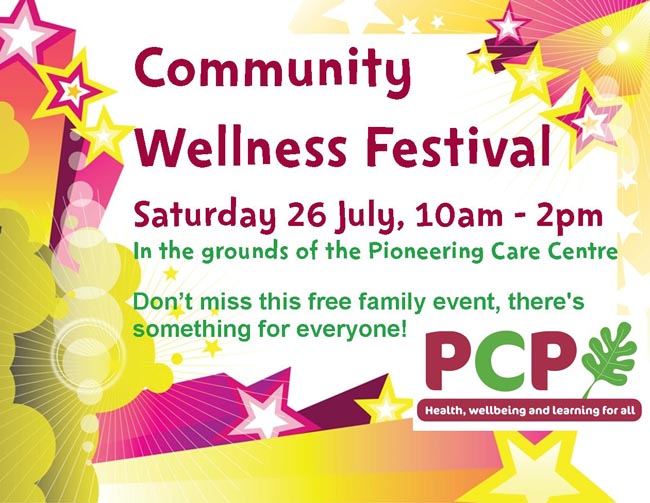 A community wellness festival is being organised in Newton Aycliffe this summer.
PCP are inviting people, groups and organisations to a free family fun festival on Saturday 26th July, between 10am-2pm, in the grounds of the Pioneering Care Centre.
If you're looking for something fun and different to do with the kids, there will be lots going on including obstacle courses, family games and arts and crafts. Plus lifestyle displays, prizes and giveaways, health and fitness information and therapy tasters.
For 16 years PCP has proudly delivered a full range of exciting and interesting activities to help people get fit, learn a new skill, discover a new hobby or improve their confidence and self-esteem. There will be a full programme of activities to discover at the Pioneering Care Centre in Newton Aycliffe and it's all free for one day only.
PCP would also like to open this event to local groups and organisations to showcase their activities. Stalls will be allocated on a first come first serve basis. Priority will be given to activities that aim to improve the health and wellbeing of the local community. Space is available within the Centre and in the Community Garden. The event will have a real community atmosphere, showcasing all the great work that goes on in the local area.
If you represent a local organisation/group and would like to provide a demonstration or book a stall please contact Emma Gallagher, at PCP on email: [email protected] tel: 01325 321234.  Stalls will be allocated on a first come first served basis.
This is an opportunity to find out what's available for you, your family, friends and colleagues.
For further information contact the Pioneering Care Centre, Carers' Way, Newton Aycliffe, DL5 4SF; tel: 01325 321234 email: [email protected] website: www.pcp.uk.net.
Or find us on Twitter: @PioneeringCare and Facebook: /PCPandCentre