Community minded residents and businesses have been awarded for their efforts to improve the local community with their 'green fingers'.
Over the summer period many local residents had gone the extra mile in maintaining well-presented gardens and were duly nominated, by appreciative residents, into Great Aycliffe Town Council's Annual Community Enhancement Competition.
This year the local authority introduced a new category for the Best Community Garden Award and received many worthy nominations from both businesses and local residents who tend areas of 'community gardens' around the town.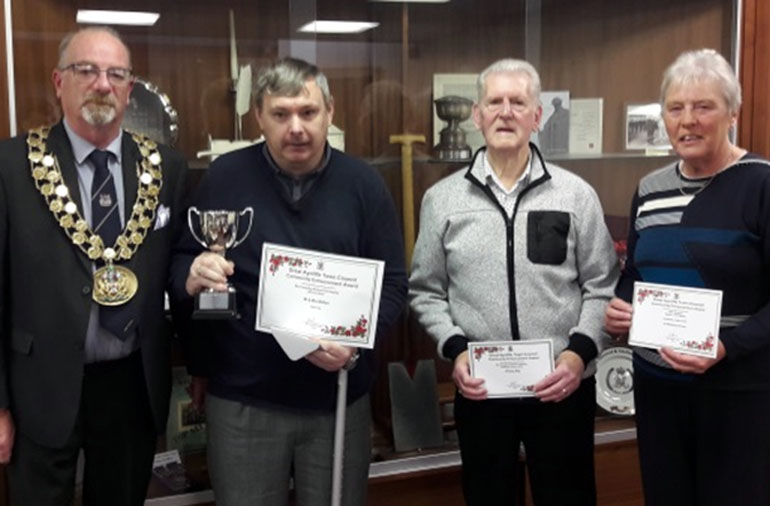 Following judging all owners of the nominated entries were invited to the presentation evening at the Council Offices where the Mayor, Councillor John Clark, presented the trophies.
Listed below are the categories and winners:
'Best Community Garden Award' – Won by Rose Lodge Care Home whose display has been appreciated by the residents and visitors of the care home.
'Best Hanging Basket Display' – Won by Mr. & Mrs. Walton whose colourful display had been appreciated by many people passing their property.
'Best Garden' – Overall winner was Mr. Bain for his outstanding display of flowers.