Avec Partnership director Sarah Monk answers our 20 questions over a cuppa…
1: What do you do?
A: Co-founder and director at Avec Partnership, a company specialising in supporting schools and academies in areas such as leadership, conversion to academy status, HR, finance, H&S, and governance.
2: Who have you worked for in the past?
A: I started my career aged 16 working for Durham County Council training as an Accountant Technician before moving to Darlington Local Authority in 1997 and leading on Education finance. I then moved to become Vice Principal at the Education Village in Darlington in 2006, during which time I completed an MBA in Public Sector Management and National Professional Qualification for Headship (NPQH) before going on to do some nationwide school leadership consultancy work. Then in 2010 I co-founded Avec Partnership with Julie Sowerby.
3: Best part of your job?
A: Working with my co-founder/director Julie Sowerby, alongside an exceptional and highly talented team supporting a range of inspirational school leaders in improving the quality of education for children and young people in schools across the North of England. It's at the heart of all that we do.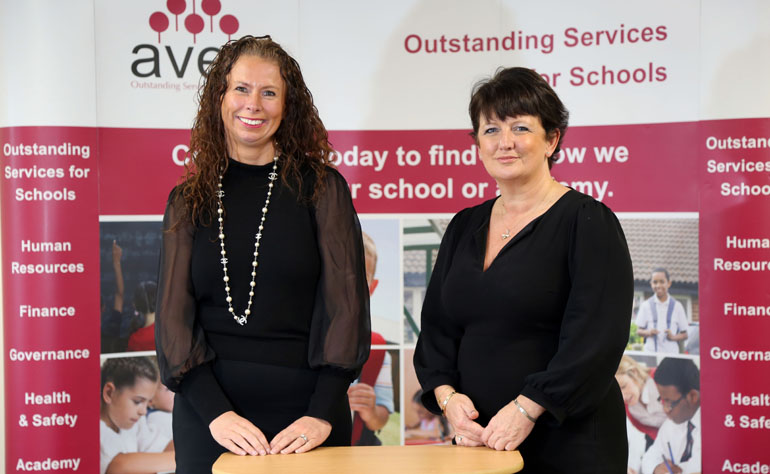 4: Is there anything about your job that you really don't like?
A: Yes, there can be tough times running your own business – but it doesn't feel like a job, it's a complete passion so there isn't anything I really don't like!
5: Favourite thing about working on Aycliffe Business Park?
A: We moved here in September 2017 and everyone has been so friendly and welcoming – we feel a real sense of community. Access to the A1 is really easy and the whole team love us being based here.
6: Which company/individual on the park do you do the most work with?
A: Upex Electrical who supplied all of the electrical fittings and lights for our new office (and I'm married to the MD Gary Monk!).
7: Who's your tip for future success?
A: Loraine Henderson from Faith Marketing who has worked really hard and been dynamic in setting up her own business. Loraine has worked with us on producing our marketing strategy and material. We've been able to recommend Loraine to a number of our clients for whom she's also done some great work.
8: Four famous people you'd love to have round for dinner and why?
A: Michelle Obama – to hear about life in the White House and to persuade her to run for president; Bono – because I love his music and he would help me persuade Michelle Obama; Prince – we went to see him in concert the year before he died and he was incredible, so talented; and Princess Diana – because I'd love to hear what her life was really like.
9: If you could do something else in business, what would it be?
A: Something in the health and wellbeing industry perhaps.
10: Who's your favourite Tweeter?
A: Karen Brady.
11: Have you ever done anything really daring?
A: Left a well-paid and secure job to set-up in business – it was a risk but it just felt right.
12: What's the best piece of business advice you've been given?
A: My father-in-law, Tony Monk, ran a successful local construction company, but he sadly died far too early aged 57 in 2004. He always gave me superb advice. We bounced off each other and he was a complete inspiration to me. He's often on my shoulder and I think "What would Tony say or do"? His advice was to always to be upfront and professional. He was incredible and we all miss him so much.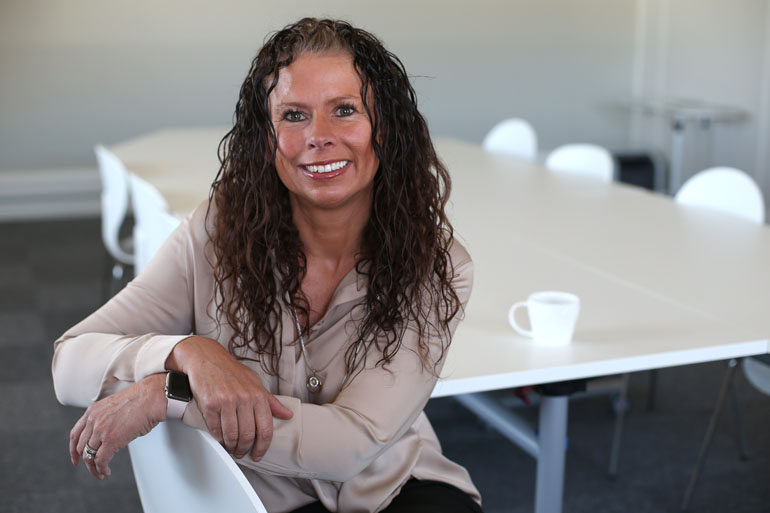 13: If money was no object, what would be your ideal car?
A: Unlike my husband who is car mad I have absolutely no interest in cars, other than I like driving convertibles.
14: Money no object, your dream holiday would be?
A: I love France – but especially the South of France or Paris.
15: Do you have a favourite band or type of music?
A: Yes I'm a massive U2 fan and have seen them live on every tour since 1993.
16: What is your greatest achievement?
A: Our daughter, Christie, is now 18 and she's the most hard-working, friendly, level-headed, beautiful individual. I hope both my husband and I have had a small part to play in that. She makes us so proud.
17: How would you best describe yourself in four words?
A: Straight talking, resilient, energetic, entrepreneurial.
18: Where do you see yourself in five years?
A: Still working with my business partner Julie Sowerby with Avec now being a recognised company in the education sector nationally.
19: Who's the most famous person you've ever met?
A: Tony Blair when he was PM and opened the Education Village in Darlington in 2006.
20: Do you have any guilty pleasures?
A: Watching Love Island!