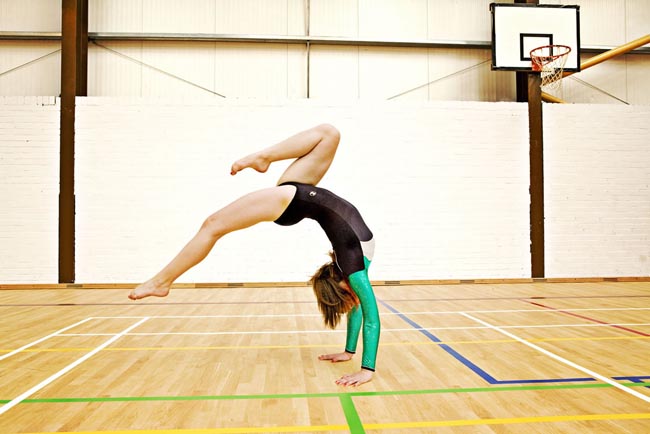 Talented gymnasts will enjoy first-class coaching at Woodham Sports Academy, part of Woodham Academy, which opens its doors to students next month.
Woodham Sports Academy offers high-quality coaching opportunities in a range of sports, including football, dance, cricket, swimming, basketball, table tennis, softball and American football.
Woodham Gymnastics Academy is coached by Angela Minervini, a member of Woodham's award-winning PE department.
Angela began competing in both school and club settings at the age of 7.
She held the title of Schools County Champion for 7 years and went on to compete at National Schools Floor and Vault finals twice.
At the age of 15 she gained her first coaching qualification and began volunteering at her local gymnastics club and also volunteered as a coach at her school.
When in sixth form, Angela coached the school gymnastics team to the National Finals.
At the age of 18 Angela gained a Level 2 qualification in artistic gymnastics. During her last year of university she undertook the course to become a Level 3 coach.
Since working at Woodham she has set up a gymnastics club. Woodham has now started competing in regional competitions.
The under 13s gymnastics team qualified for the National Floor and Vault competition on their first time of entering.
Membership of Woodham Gymnastics Academy is open to all new students in September and is selective in Year 8–11.