A transport expert claims to have found a solution to the health and safety issue which is threatening one of Newton Aycliffe's oldest traditions.
Aycliffe Town Council officers referred a new events sub-committee to road traffic legislation in a report – suggesting the local authority has been breaking the law with the way Santa has been riding on the back of vans as they tour the town.
The report said there's no budget available to fund specialist vehicles that could enable the tours to carry on in their current format.
'Elf & Safety' to blame for Santa Tours proposal
Neville Jones, boss of Aycliffe firm J&C Coaches, has been transporting people around the UK and Europe for 35 years.
He claims to have found a simple way to keep Santa's Tours legal – and therefore potentially rescue Aycliffe's 50-year tradition.
Jones sent us an image of a chair which is securely fastened in the back of a vehicle using tracking bolted through the floor.
"Santa would have to wear the three-point belt until the truck stops, and it doesn't pull away again until he's fastened back in," he says.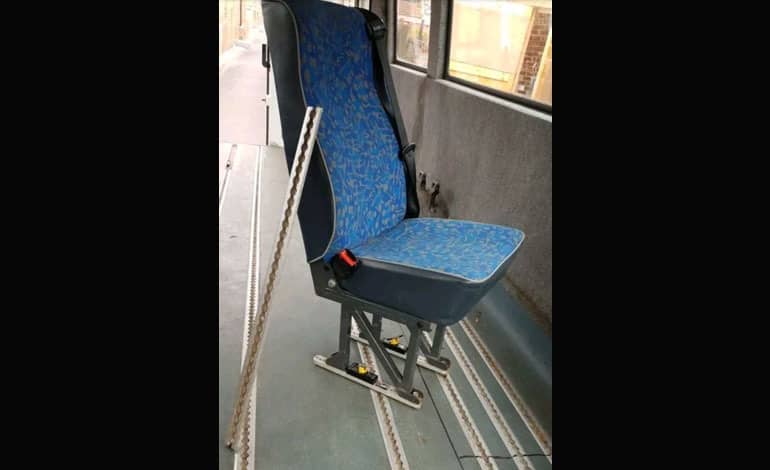 "I've read all the posts and arguments that have been posted, as well as the report, and nothing I've seen can't be worked around."
In the report put before councillors, ahead of the events sub-committee meeting last week, officers claimed to have contacted "several rental companies to supply a quote for hiring a three-seat flatbed".
The report adds: "Two have replied that they do not have flatbed units for hire over the period required. One would need an account opening before they could investigate the request, but they did feel it might be something they could assist, they thought six might be beyond their capability, and one is still investigating.
"According to their website the units would cost £575.93 each to hire."
It then goes on to say: "If the Council wish to try and secure vehicles with three seats, there is no budget for the hire of the vehicles and no guarantee of securing them."
The proposal is due to go before Aycliffe Council's Recreation Committee on Wednesday (October 17, 7.15pm), when members of the public are welcome to attend, and then full council on October 31.
Public outcry against plans to scrap traditional Christmas Eve Tours