A Newton Aycliffe-based company providing support services for schools is looking to expand as it looks ahead to its 10th anniversary. Peter Barron talks to the two women behind the success story…
As they prepare to celebrate their tenth anniversary as business partners in the challenging world of education, Sarah Monk and Julie Sowerby can take justifiable pride in passing the test with flying colours.
A decade on from launching Aycliffe-based Avec Partnership, the North East businesswomen employ around 40 staff and provide vital support services for hundreds of schools.
And, having grown the business every year since they started, Sarah and Julie are now looking to take the business to new heights after becoming part of national services provider Educational Personnel Management (EPM).
"In the end, it's all about supporting school leaders so they can focus on giving pupils the best education possible," says Julie.
"We know the difference we can make so, if we can go on growing, we can ultimately have a bigger impact on the life chances of more children."
The foundations of the pair's business venture can be traced back to the introduction in the 1990s of Local Management of Schools, which delegated control to governing bodies.
The friends found themselves working for Darlington Borough Council – Sarah as head of education finance, Julie as head of education human resources – and shared a passion for helping school leaders to manage change in an exciting but challenging new era.
They formed a formidable natural partnership at the local authority, applying their joint expertise for the benefit of schools while building their experience, knowledge and connections.
"We were empowered to develop services with a commercial angle and we always put the schools at the heart of everything we did – always asking how we could make it better for school leaders," says Sarah.
Their careers continued to develop, with Sarah becoming vice principal of the Education Village in Darlington, working under high profile principal, Dame Dela Smith, and carrying out national work for the National College for School Leadership.
Meanwhile, Julie joined the School Improvement Team, working on workforce reform, which was unheard of for a non-teacher. She also worked for the Training and Development Agency for Schools.
After a period of "doing their own thing", they came back together to work on joint projects in 2010 and launched Avec Partnership in September of that year – taking the name for the French word for "with" to underline their commitment to work side-by-side with school leaders.
"Being a school leader can be a lonely job and a lot of what we do is take the pain away, be a sounding board, and provide solutions. We are a critical friend," says Julie.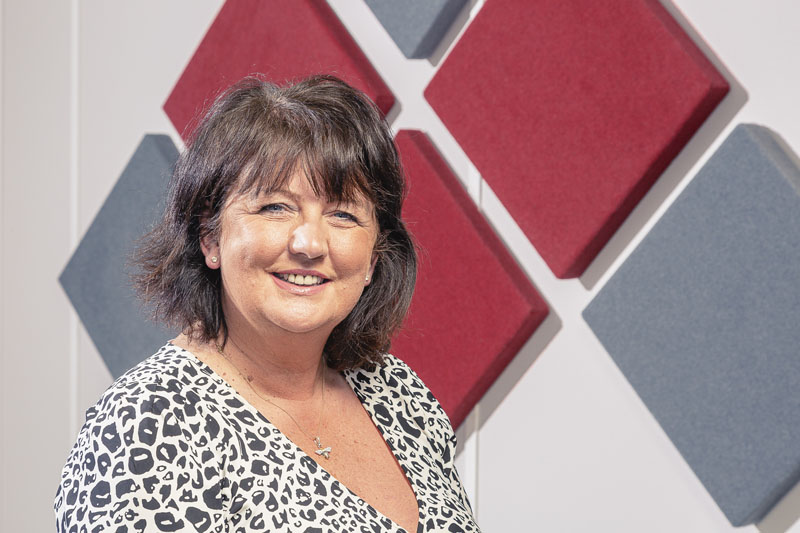 Initially, Sarah and Julie rented a room at Carmel College, in Darlington, but by the beginning of 2011, Avec was gaining faster than expected momentum – winning its own contracts and having to recruit staff to manage the growing workload – so the company relocated to the town's reborn Lingfield Point business park.
Three years ago, it moved again to new premises on Aycliffe Business Park and hasn't looked back, despite being anxious about leaving Darlington. With clients stretching from Northumberland to the East Riding, transport connections were crucial and the offices in Parson's Court at Aycliffe fitted the bill perfectly.
Today, Avec provides services for around 300 schools, plus 70 multi-academy trusts, and has helped more than 200 schools to become academies. Its core services are HR, finance, and change management, especially around guiding schools towards academy status.
The number of employees has grown again since the EPM deal, which represents a pivotal moment for the company.
"We'd reached the point at which we had to decide whether to carry on doing what we were doing or take it to a new level by becoming part of something bigger," says Julie.
"We researched who the best partner would be and EPM was the answer," adds Sarah, "It's given us greater security and means we can provide even better support for clients because of the greater resources. It's also meant we've been able to promote staff as well as recruit more."
By pooling skill sets and the massive amount of knowledge that has been acquired over the years, the aim now is for the group to become the leading provider of education services in the country.
Sarah and Julie have certainly come a long way since they sat in an office in their Darlington Council days, assessed the impact they were having as a team, and said to each other "Wouldn't it be nice to do this for ourselves one day?"
For Sarah, the biggest source of pride is the reputation Avec has built for never compromising on quality.
"No one sees what school leaders go through and to know we are helping to take the pressure off is so rewarding," she says.
Kevin Brennan, chief executive officer of the Eden Learning Trust, based at Ferryhill, is happy to endorse that statement, describing the working relationship with Avec as "the best money I've ever spent".
And what makes the company's success even more satisfying is that it has been achieved against the backdrop of prolonged public sector austerity.
It also means a lot to the business partners that they have grown the company on their home patch. Sarah was raised in Aycliffe and Julie is from Darlington, where she was a pupil at Eastbourne Comprehensive School.
Now, St Aidan's Church of England Academy in Darlington has this year earned its first ever "good" rating from Ofsted, with Avec Partnership playing a key supporting role in helping to bring about the transformation.
"Avec have been instrumental in St Aidan's success," says principal Nicole Gibbon.
"This is particularly the case with Julie Sowerby, who actually was a past student when St Aidan's was known as Eastbourne School.
The support, passion and fierce devotion and loyalty from Julie hugely supported and steered every aspect of our school. St Aidan's is in her heart."
The positive feedback strikes a chord with Julie. "It means such a lot to me personally to know that we've been able to make a real difference," she smiles.
As the 10th anniversary approaches, Avec Partnership is continuing to prove to be a class act.