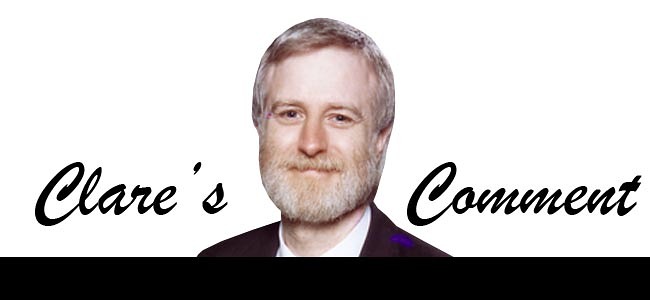 A fairly brief question on our Facebook page was enough to provoke a mini outpouring of opinions recently, which suggest the general public is indeed disillusioned or disconnected with local politics.
Less than one in four of us turned out for the Durham County Council elections, while the turn-out for the Aycliffe Council elections were no better.
In a new feature on Aycliffe Today, Aycliffe Councillor John Clare – newly-elected to Durham County Council – answers some of the views, opinions and questions posed by our readers.
Glyn Stevens recently wrote on our Facebook page: "I refused to vote as many of the candidates just decided to slag each other off through the Newton News and the ones that didn't I'd never heard of, so it was pointless in my opinion."
Meanwhile, Mark Affleck asked: "Does it really matter that much who is voted in? None will have the pride, bravery and human decency to put aside their stupid differences to sit around a table a work together for the good of the community. It just means new signatures on the bottom of dross they all post in Newton News weekly."
In direct response, John says…
"Glyn's comment made me smile because it is the ultimate Catch-22, isn't it! If you write in the Newton News you are criticised. If you don't, you are dismissed as an 'unknown'. So you lose either way!
"I write regularly in the Newton News. I resent very much the accusation that a single word of it is 'dross'. I have strict rules for myself so as to keep my letters polite and professional.
"By contrast I have to point out that the very people who accuse politicians of 'slagging each other off' do not hesitate themselves to use words like 'sponging', 'can't be trusted', 'stupid', 'dross' etc. Apparently there is one rule for them, and another rule for others.
"Politics matters. The decisions of government not only affect the quality of people's lives but raise important ethical issues. Should we reduce Disability Living Allowance? Should we spend £billions on Trident? Should we allow assisted suicide? These are issues which raise temperatures, and surely – on reflection – Mark realises that to suggest that politicians can 'put aside their differences' is facile.
"Instead, our system allows me to say what I believe, and those who oppose me say what they believe … and then the voters decide who they think is right at the ballot box.
"That is not to say that we never work together with the opposition for the good of the community – on issues like Hitachi we clearly do – but surely Mark accepts that politics is ultimately about arguing out the opposing viewpoints … as we are doing here."
John Clare is a Labour Councillor, representing the Byerley Park, Horndale and Cobblers Hall wards of Great Aycliffe Town Council and the Aycliffe North and Middridge ward of Durham County Council. The views expressed in this feature are of John's own opinion, and not necessarily Aycliffe Today's.