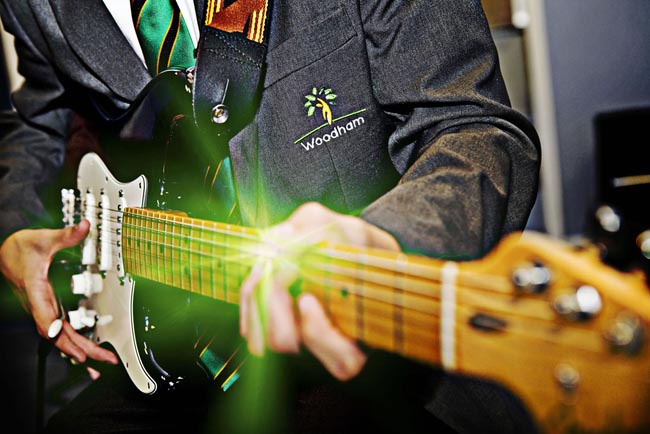 Rehearsals are well under way at Woodham Academy for this year's Christmas Concert.
As usual, this year's variety performance will feature performances from a wide variety of talented students from years 7 through to 11.
Woodham Samba Band, Jazz Band, Instrumental Group, and Woodham Sound are all preparing Christmas-themed performances.
Audience members will also be entertained by instrumental and vocal solos from many other students from across the Academy, including GCSE students preparing performances which will also act as part of their coursework.
There may even be a sneak preview of music from 2013's much-anticipated upcoming musical, 'We Will Rock You' to whet your appetite…
The concert will be on Thursday 6th December at 7pm in the Main Hall. Tickets will be priced at £3 for adults and £2 for students and concessions. Tickets are available from Woodham Academy Reception.  We hope to see you there!
Unable to attend the Christmas Concert? Not to worry, you can still see Woodham students in action during the Christmas period.
We will be taking part in the Newton Aycliffe Community Christmas Concert, which will take place in the Leisure Centre on Sunday 16th December. This event is a Christmas-themed celebration which brings together people of all ages from across the community.  Woodham students are delighted to have been invited to participate once again.