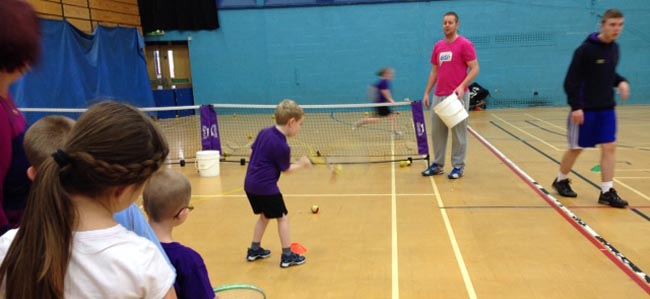 A selection of pupils from Stephenson Way travelled to Spennymoor to take part in a Sedgefield School Sports Partnership "Sportsability" event.
The event allows children of all ages to come together to receive taster sessions in sports and activities to learn about the need to develop their physical abilities.
Trained coaches gave demonstrations and provided skills workshops in a range of sports and fitness areas. These ranged from tennis and football skills to a session of Zumba fitness.
The event gave the children a platform to enjoy sports without the pressure of competition and introduced them to a range of different ways to keep fit and healthy whilst enjoying themselves.
All of the children returned to school in good spirits having had a fantastic time at the event.
Many commented on how they would like to look into further participation in the activities they'd done during the day.